TV dog grooming star to appear at PATS Telford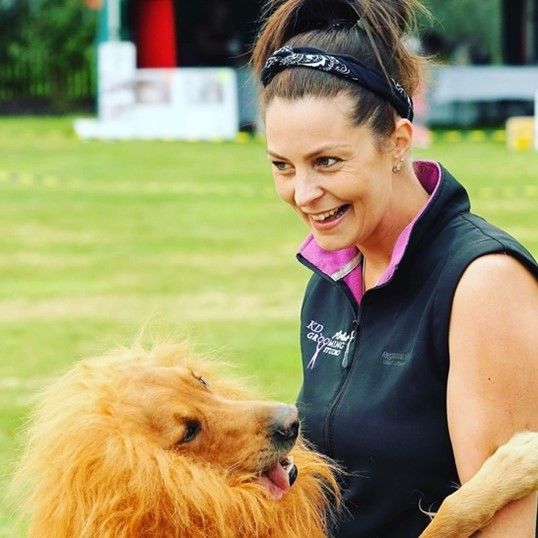 Kelly Davis, star of the prime-time BBC One dog grooming series Pooch Perfect, is appearing at the UK's number one pet industry exhibition, PATS Telford, on 26-27 September 2021.
Kelly, of KD Grooming Studio in Somerset, admitted the TV exposure had given her business a massive boost and was now using her new-found fame to promote an industry she loves so much.
She was crowned champion of Pooch Perfect earlier this year after beating off 15 other professional groomers during the eight-week series.
"Since winning Pooch Perfect I have been overwhelmed with people's responses," said Kelly. "Customers are travelling from all over the country for me to groom their dogs. I have been offered loads of opportunities to attend schools to share my knowledge with younger generations, and that's a huge passion of mine.
"Then there have been the ribbon cutting events, judging opportunities and much more. I am busier than ever and loving every minute of it."
Kelly's next guest appearance will be at PATS Telford where she will be helping with a full programme of grooming demonstrations and workshops. She will also be judging a unique competition for novice groomers called Groom-off Sunday.
"I am extremely excited to be judging the grooming competition at PATS Telford this year and educating groomers and members of the public," said Kelly.
"PATS is a fantastic free trade event that never disappoints. It provides the perfect opportunity to learn about grooming, mingle with the masses and find out about the latest products. I look forward to seeing everyone there."
Kelly admitted being a contestant on the series was the hardest thing she'd ever undertaken but accepted it had now paid huge dividends.
With an increasing number of pet retailers introducing grooming salons into their stores, the PATS programme of talks and demos will provide invaluable insights into this side of the business.
On both show days, state-of-the-art grooming demonstrations and talks will be given by some of this country's leading dog groomers in association with Mathew Spry, Barkingham Park, and The Welsh Grooming Academy.
The demonstrations will highlight the knowledge and expertise required to complete traditional grooming techniques successfully as well as showing off a few modern and creative ideas. There will also be information on tools and products for the everyday groomer, plus tips and tricks to increase salon revenue.
To register to attend PATS Telford visit www.patshow.co.uk