UK pet industry excited by return of PATS Telford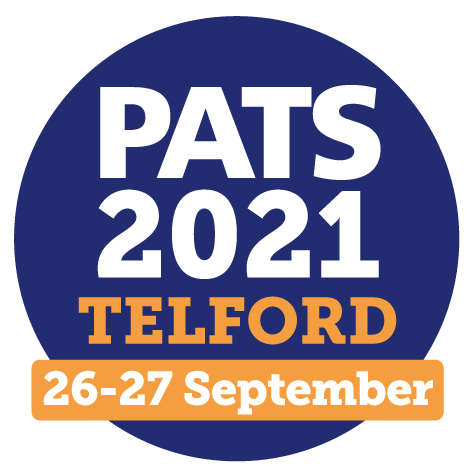 The UK pet industry will finally get the chance to meet up again for the first time in 18 months when PATS Telford stages its biggest ever show on 26-27 September 2021.
Excitement has been building for a return of the live in-person exhibition with both suppliers and buyers eager to speak face to face about all the new products that will be on show.
An impressive 190 exhibitors will be showcasing their latest launches, including more than 50 new UK and international companies, and the exhibition will be spread over three halls at Telford International Centre for the first time.
Pedigree Wholesale has been ever present at PATS shows over the years and the award-winning company is keen to be re-united with the rest of the pet industry. Newly appointed Managing Director, Gerard O'Mahony, said: "We're really looking forward to PATS Telford. This has always been a great show for Pedigree Wholesale, and we know our customers feel the same. We've got lots of new ranges to share, and PATS always provides us with the perfect platform from which to show and demonstrate these to lots of customers. It's always a busy and engaging two days."
Beaphar UK also acknowledged the importance of PATS Telford bringing the industry back together. Business manager Dr Sue Huggett commented: "It has been a challenging 18 months, so we are really excited to be able to see our friends and customers from the wider pet trade in person once again. PATS is always a highlight of the pet trade calendar, and this year we're very excited to be returning to the Telford exhibition. We look forward to welcoming both existing and new retailers to our stand."
And James Milbourne, managing director of Canagan, added: "It is great to return to in-person trade shows after a year off and we cannot wait to exhibit again. We very much look forward to meeting new partners and hearing the progress of our existing customers."
Ancol Pet Products, which is celebrating its 50th anniversary this year, will be exhibiting at a PATS exhibition for the first time. Product manager Tom Gwilliam said: "The exhibition is a fantastic opportunity to get the UK pet trade together under one roof, and we are excited to meet face to face with customers old and new. We have invested heavily in new products and can't wait to share our new ranges with our customers."
Another new exhibitor is modern cat furniture business Catipilla. Andy Sutton, founder and CEO, said: "We're very excited about our first trade show. As Catipilla has experienced remarkable growth in the past 18 months, we felt it was the right time to showcase our products to the wider trade market. Our aim is to foster relationships with other industry professionals and seek partnerships with retailers to grow our sales channels. We're excited to continue our growth phase and keep developing stylish products for happy cats."
One of the most popular features of PATS is the New Product Showcase, sponsored by pbwnews, and this year it will play host to a record 260 launches. All the entries will be entered into the New Product Awards, which will be judged by a panel of independent retailers on the first morning of the show.
The showcase is often the first port of call for visiting buyers, who can see which new products catch their eye before visiting the appropriate suppliers.
Leanne Blunn, buyer for the Just for Pets chain of stores, said: "We are really looking forward to attending PATS this year and catching up with existing suppliers and meeting new ones to discuss ranges and new lines for our stores. It's a great place to see what innovation has been going on within the trade and get a first glance at new product launches and development, which is always an exciting part of the visit."
Visitors to the show will also be able to listen to talks from prominent industry figures and watch state-of-the-art grooming demonstrations by leading pet groomers in association with Mathew Spry and The Welsh Grooming Academy. In addition, there will be a special appearance by Kelly Davis, winner of the BBC TV hit series Pooch Perfect, and a return of Groom-off Sunday, a unique competition for novice groomers.
The prestigious PetQuip Awards, which recognise outstanding achievements within the pet industry, will also be taking place during PATS Telford on the evening of the first day.
PATS Telford 2021 will be staged in line with current UK Covid guidelines – for the latest information visit https://www.patshow.co.uk/covid-19-latest-information
Pet product retailers and buyers wishing to register for free entry to PATS Telford should visit www.patshow.co.uk where a full list of exhibitors can also be found.
Photographs of PATS Telford 2019 are available as follows:
1. Visit www.sirastudio.com
2. Click on Galleries, then Conference and Exhibitions folder
4. Click on the PATS Telford 2019 folder
5. On the password screen enter: pats19telford
For further media information please contact Neil Pope on 07595 442601, or email press@impact-exhibitions.com