UK pet industry gears up for PATS Sandown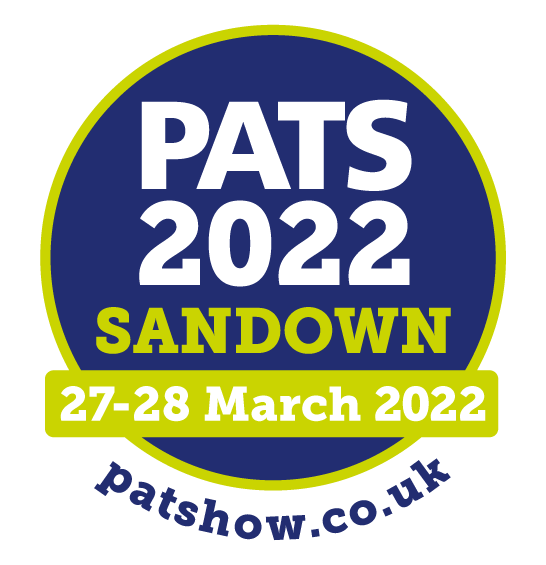 UK pet companies are gearing up for 2022 with plans to unveil their new product launches at the industry's leading Spring exhibition PATS Sandown on 27-28 March.
Following a successful return of in-person events at PATS Telford in September 2021, manufacturers and suppliers are now eager to showcase their new products for 2022 to another live audience at Sandown Park exhibition centre in Surrey.
Stands at the Spring showcase event have been selling out fast with more than 130 companies and brands having already booked their space.
"We are almost sold out, which is great news and proof that the UK pet industry is fully behind an event where suppliers and buyers can meet face to face," said organiser Gordon Thomas.
"We also know that visitors to PATS exhibitions value the opportunity to touch and feel new products, which is a huge consideration when buying stock for the new season."
It's for these very reasons that leading companies and brands like Acana/Origin, Burns Pet Nutrition, Canagan, IPN, Pets Choice, Trixie, and we.pet choose to exhibit at PATS. A number of businesses, including Pet Dream House, In Vogue, Gladwells, and Vetark, are also returning to the Sandown exhibition after a short break in order to take full advantage of what the show has to offer.
PATS Sandown has new dates in 2022 as it moves back to its original March staging after two events were held in February. It will however continue with its successful formula of Sunday and Monday show days (27-28 March).
Award-winning company Sniffe & Likkit is appearing at PATS Sandown for the first time. Co-founder Lee Sargent said: "We made it to our first PATS in Telford last September and were delighted with the response to our new range, as well as finally having the opportunity to meet so many new and familiar faces in the pet industry. We were super-happy to sign up for Sandown and hopefully repeat a great experience.
"We love being able to demonstrate our products to potential stockists in-person – it's always the best way and we've missed being able to do it. Come visit us to try aromatherapeutic scents for yourself and meet the founding team."
A growing number of new exhibitors are joining big-name brands at PATS Sandown, and these include Bottled Baking Co, Park Life, Uniwipe Europe and Wings Enterprises.
Curtis Whiteside, of Uniwipe Europe Ltd, commented: "We felt this was the perfect opportunity to showcase our huge Clothwipes for home use, in particular our pet specific products. They are safe for pets and make cleaning them and cleaning up after them a breeze. We're looking forward to connecting with buyers."
Greg Fraser, founder of Bottled Baking Co, said: "We're joining PATS as we've had great success with our home baking kits for humans at trade events. I developed a range of three home-baking mixes for dogs using human grade ingredients that were tried and tested by my own dog and by those that live on our street. Our existing stockists love them, and we chose PATS as we wanted to get them in front of pet buyers across the UK and beyond."
Park Life makes 100% natural treats which are available nationwide throughout Ireland and in Jollyes stores across the UK. Owner Richard Marles said: "We're excited to be showcasing our brand face-to-face for the first time at PATS Sandown, and hope to meet retailers and distribution partners who share our passion for playful treats with no hidden junk."
Wings Enterprises is another company excited to be showcasing its products at PATS Sandown. The company's Rafay Salman added: "We can't wait to welcome visitors to our stand. We manufacture knitted and woven apparel for high-street brands such as Boohoo, DFND, Levi's, and H&M. We have extended our range of clothing to include pets, and are searching for wholesalers and retailers with an eye on stocking a unique range of apparel and accessories."
PATS Sandown in March is the only place to see the whole pet industry and all the latest products under one roof, and is designed to cater for both pet retailers and garden centres.
Parking is free at Sandown Park, and everyone will receive free tea and coffee, and a free show catalogue. A full list of the exhibitors can be found at www.patshow.co.uk where visitors can register for free entry to the show.
Photographs of PATS Sandown 2020 are available as follows:
1. Visit www.sirastudio.com
2. Click on Web Galleries
3. Click on the Conference and Exhibitions folder
4. Click on the PATS Sandown 2020 folder
5. On the password screen enter: pats20sandown
For further media information please contact Neil Pope on 07595 442601, or email press@impact-exhibitions.com