From visitor to exhibitor – the founder of Tillymint Communications is no stranger to PATS Telford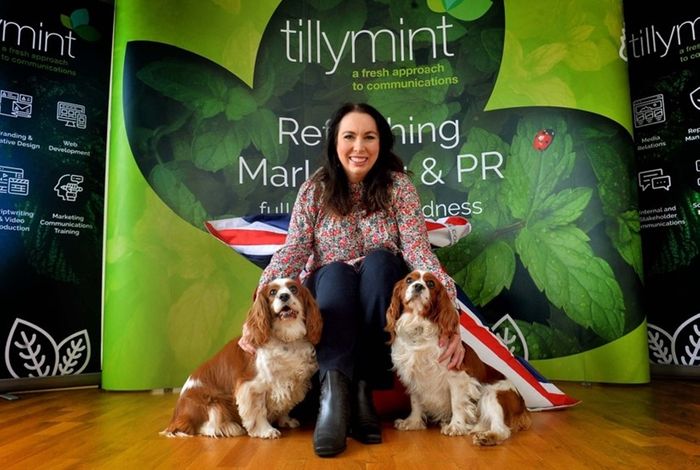 Alison Gallagher-Hughes has regularly attended the event over the past decade. Last year, she made the commitment to take a trade stand at the event to showcase the services of her marketing communications agency which specialises in pet industry clients.
Said Alison: "PATS draws visitors from across the industry including those that need services and expertise to help support their businesses. I decided that having a designated space to demonstrate the range of Tillymint's services and have a place where I could meet existing clients would be a real advantage."
The experience was a positive one – generating many business leads, some of which have turned into exciting projects.
"Over the past year, we have undertaken a number of projects: website development, product launches, brand building through public relations and the creative design of marketing collateral, which either started as a conversation at PATS, or enabled further discussion with prospective clients. Exhibiting at PATS shows our commitment to the industry. We love working with pet industry clients and being there demonstrates that we understand the sector, its various markets and can provide bespoke solutions to meet individual business needs
"Having the opportunity to meet and chat with business leaders from all facets of the industry in one place is enormously valuable. It can be very difficult to generate new business with a cold call or mailshot. Nothing can replicate meeting people face-to-face and having quality conversations."
Alison first discovered PATS when one of her clients, a pet food manufacturer, returned to exhibit at the Telford show.
"I found it absolutely fascinating. To witness the range innovation, products and services showcased under one roof was a real eye opener. It helped me acquire a wider understanding of the industry, how it works at different levels and keep on top of new trends and emerging brands."
Tillymint Communications is based in the West Midlands, making Telford an ideal location, to exhibit.
"Although we have clients across the UK, logistically it makes things much easier and more affordable to exhibit at the International Exhibition Centre which is a great venue, easy to reach, and has good parking facilities. It has become a highlight on our calendar and we are very much looking forward to this year's show."
To book a specific time to discuss your project with Tillymint at the show (stand P12) contact: info@tillymint.co.uk or call 07412 465462.
Registration for free entry to PATS Telford is open for retailers and buyers at www.patshow.co.uk
Ends
Photographs of PATS Telford 2022 are available to download at https://stewartwrittle.dphoto.com/album/xyaf42
For further media information please contact Neil Pope by email press@impact-exhibitions.com