Walker & Drake continue to drive the dog nutrition market from their UK factory.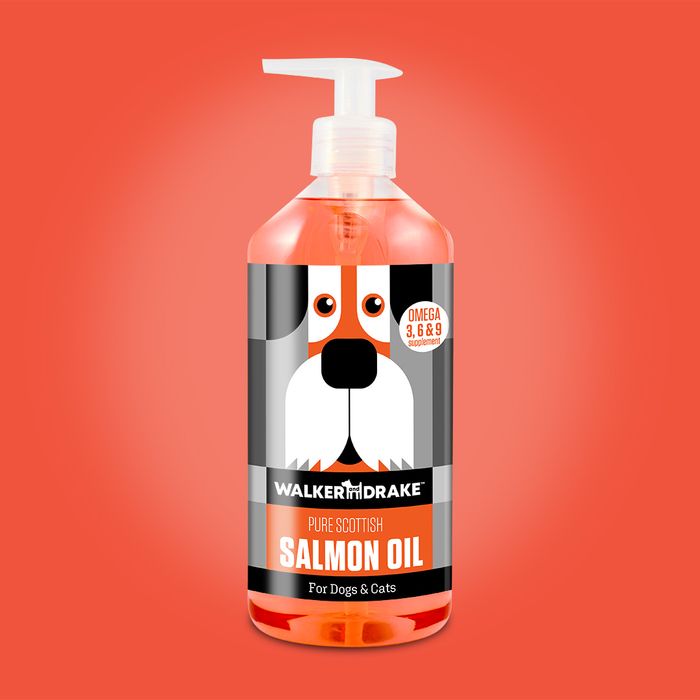 The new product is rich in Omegas 3, 6 and 9 which are all proven to be great for the overall health of dogs and cats alike.
The new product, which is available in a handy 500ml pump dispenser, will be launched at Edition Dog Live at the end of August 2023 where visitors will be able to benefit from an exclusive launch offer ensuring their pets can quickly begin to reap the rewards associated with adding this supplement to their dog's diet. The complete range of Walker & Drake's products will also be on show to the trade at PATS Telford Stand N14.
Benefits of adding this ethically sourced and sustainable oil include:
Improved skin and coat quality in turn meaning less itching, flaking and shedding.
Reduced joint inflammation resulting in improved mobility and decreased pain.
A positive impact on cognitive function and brain health, particularly in seniors.
It promotes a healthier heart.
As salmon oil contains Vitamin A and DHA it promotes good eye health.
It is easier to digest than other proteins.
Walker & Drake recognises the many qualities of adding fish to a dog's diet and the subsequent health benefits. Salmon Oil is the second fish- based product to be launched by them after their Cold Pressed Ocean Fish Food for All Life Stages which is available in two sizes and with a high salmon and white fish content, all ocean-caught. There is also a variety for small breeds Ocean Fish with Rice, which has a smaller kibble size for smaller mouths. This will be available soon.
The Salmon Oil launch is in response to consumer demand for products that can be used to supplement the cold pressed, UK made recipes that Walker & Drake already offer. The company prides themselves on being small enough to respond to their customers' requests and have many other product developments in the pipeline.
Walker & Drake received a Highly Commended certificate in the 2020 PetQuip Awards for their cold pressed food and has recently been nominated in four categories for the 2023 PetQuip Awards.
For further information please visit: www.walkeranddrake.com