19 Jul 2019
Welcome To The Pawfect World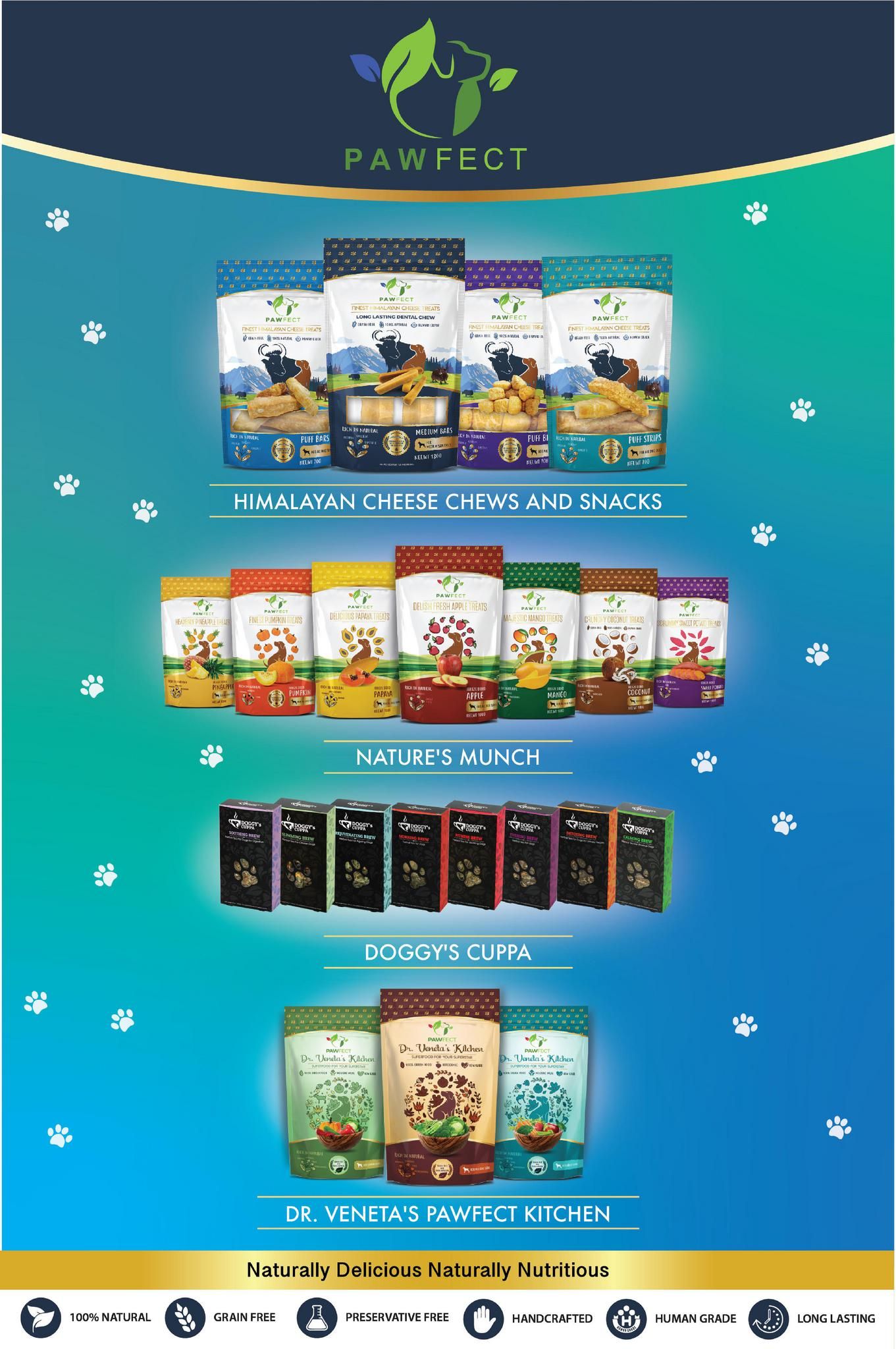 Our remit is dog treats should be choc-a-bloc with fantastical taste, enviable ingredient provenance, nutritional vibrancy yet be 100% natural, grain, preservative free and if that means operating complex supply chains, adverse weather conditions beachcombing the shoreline, haggling with weather-beaten yak herders or unearthing untapped fruit-veg allotments, so be it.
We reject the musty, old-fangled mindset that dogs are single-track carnivores, adopting instead a more progressive, 'flexitarian outlook which advocates that the addition of first-class, human-grade fruit, veg, herbs and avant-garde dairy products to a dog's daily diet could have countless 'positive health' connotations
PAWFECT RANGE
We scour the planet for best-in-class, human-grade ingredients: milk, fruits, vegetables and herbs which leads us to some of the most pristine regions in the world, from snow-capped Himalayas and faraway deserts, to tropical orchards and idyllic shoreline to create.
Himalayan Cheese Chews & Snacks
Nature's Munch Series: An eclectic mix of Freeze Dried Exotic Fruits & Vegetables
Doggy's Cuppa-World's 1st Vet Developed Range of Herbal Tea for Dogs
Dr Veneta's Kitchen: DIY Holistic Blend of Wholefoods
Simplicity and transparency sit at the heart of our brand, Welcome and explore The Pawfect World!