WHM Pet Group flies the flag for sustainability at PATS Sandown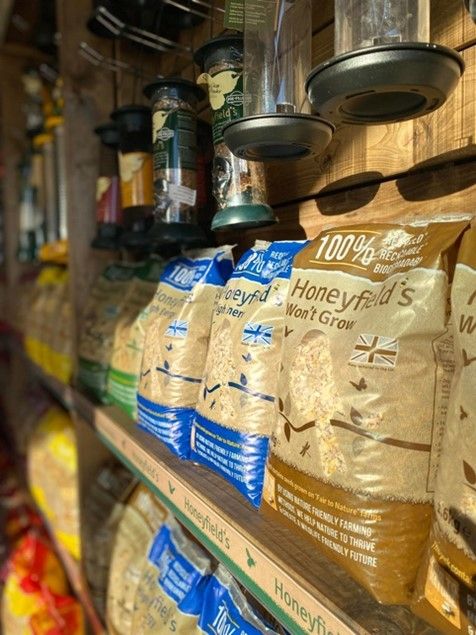 Wild bird care specialist WHM Pet Group, whose brands include Marriage's Feed and Honeyfield's Wild Bird, will be flying the flag for sustainability at PATS Sandown next month.
The UK's Spring pet industry exhibition takes place on Sunday, March 27, and Monday, March 28, and the company will be unveiling it products and services in the WHM Pet Group Lounge.
The Lounge, located in a special position inside the Surrey Hall of Sandown Park, will allow WHM Pet Group to showcase its sustainable initiatives to their full potential.
"We're delighted to be showcasing at PATS Sandown this year in the new WHM Pet Group Lounge," said brand manager Emily Scruton.
"We're excited to be bringing our new 100% recycled, recyclable, and biodegradable wild bird care packaging to the show.
"We've got plenty of new and innovative products, and the WHM Pet Group team can't wait to bring them to the UK wild bird care market.
"PATS Sandown will also be the perfect opportunity for customers to come and see our fantastic wooden POS offering, transforming the way the wild bird care areas in stores are displayed."
The WHM Pet Group will join more than 130 other companies and brands at the exhibition, where all available stand space has been sold out.
With five weeks to go before the show, pre-registration of visitors is higher than it was at the same point in 2020, the last time PATS Sandown was held.
Organiser Gordon Thomas said: "All the signs point towards PATS Sandown being a highly successful show.
"Sustainability and eco-friendly initiatives will feature prominently at the exhibition, so we're pleased to host the WHM Pet Group Lounge at PATS Sandown for the first time."
Visitors to the show will be able to see an unrivalled array of products in the New Products Showcase, sponsored by pbwnews, and watch demonstrations from the country's leading dog groomers.
For all the latest news, a full list of PATS Sandown exhibitors and how to register for free entry to the show, visit www.patshow.co.uk.
Ends
Photographs of PATS Sandown 2020 are available as follows:
1. Visit www.sirastudio.com
2. Click on Galleries
3. Click on the Conference and Exhibitions folder
4. Click on the PATS Sandown 2020 folder
5. On the password screen enter: pats20sandown
For further media information please contact Neil Pope on 07595 442601, or email press@impact-exhibitions.com