Why PATS Sandown is a 'must-visit' event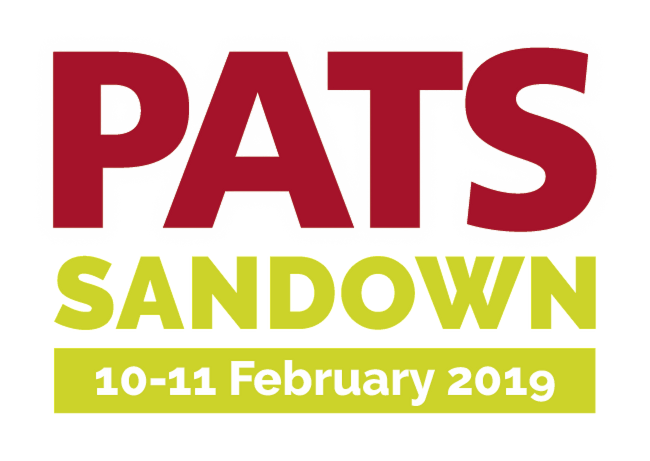 With just days to go before PATS Sandown opens its doors, the final preparations are being made for what promises to be a highly profitable and successful show.
PATS Sandown takes place over Sunday and Monday (10th-11th February) for the first time, and visitors can expect to find more exhibitors than ever with over 150 companies showcasing hundreds of new products.
UK retailers and international buyers will also have the opportunity to take advantage of an impressive number of show offers, and discover trade secrets from leading figures in the pet and grooming industries.
"There has been a tremendous amount of work going on behind the scenes to make sure that PATS Sandown delivers the widest range of exhibitors, new products, seminars from experts and grooming demonstrations…all under one roof," said organiser Annie Foord.
"There is so much to see and do inside the exhibition halls I would advise visitors to arrive early at Sandown Park in Esher, Surrey – the show opens on both days at 9.30am. We can't wait to greet everyone."
Here are 10 reasons why PATS Sandown is a must-visit exhibition for pet retailers and garden centre buyers:
1. New Sunday and Monday opening days create the perfect opportunity for retailers to browse all the latest launches without impacting on valuable sales time.
2. The change to a February date will offer retailers the chance to stock up with all that's new for 2019 well before the retail shows get going in the Spring.
3. A record number of new items will be unveiled in the New Product Showcase, sponsored by pbwnews.
4. The New Product Awards, judged by a panel of independent pet retailers, are a great guide to what's likely to become tomorrow's bestsellers.
5. A strong line-up of experts will reveal ahead-of-the-game ideas on new lines, new approaches and new profit potential during two days of seminars.
6. Grooming demonstrations and workshops will be returning to the show after a two-year absence. Visitors will be treated to a packed programme of tips and techniques.
7. There a huge number and wide range of deals and discounts exclusive to PATS Sandown visitors.
8. More than 40 companies will be exhibiting at PATS Sandown for the first time, and together with valued regular exhibitors will ensure it's a show to remember.
9. Visitors benefit from free show entry, free parking, and free catalogue.
10. Visitor numbers to PATS have continued to grow since the show launched in 2009. A total of 3,848 pet retailers attended both PATS Sandown and Telford in 2018, so you can be sure it's the right exhibition to visit.
For all the latest information visit www.patshow.co.uk, where you can also register for free entry.
Opening times
Sunday 10th February:
9.30am-5.00pm


Monday 11th February:
9.30am-4.00pm
Ends 5th February 2019
Photographs of PATS Sandown 2018 are available as follows:
1. Visit www.sirastudio.com
2. Click on Galleries
3. Click on the Conference and Exhibitions folder
4. Click on the PATS Sandown 2018 folder
5. On the password screen enter: pats18sandown
For further media information please contact Neil Pope on 07595442601, or email press@impact-exhibitions.com