09 Jul 2019
Why Vitalin have chosen Tetra Pak for their new Pate range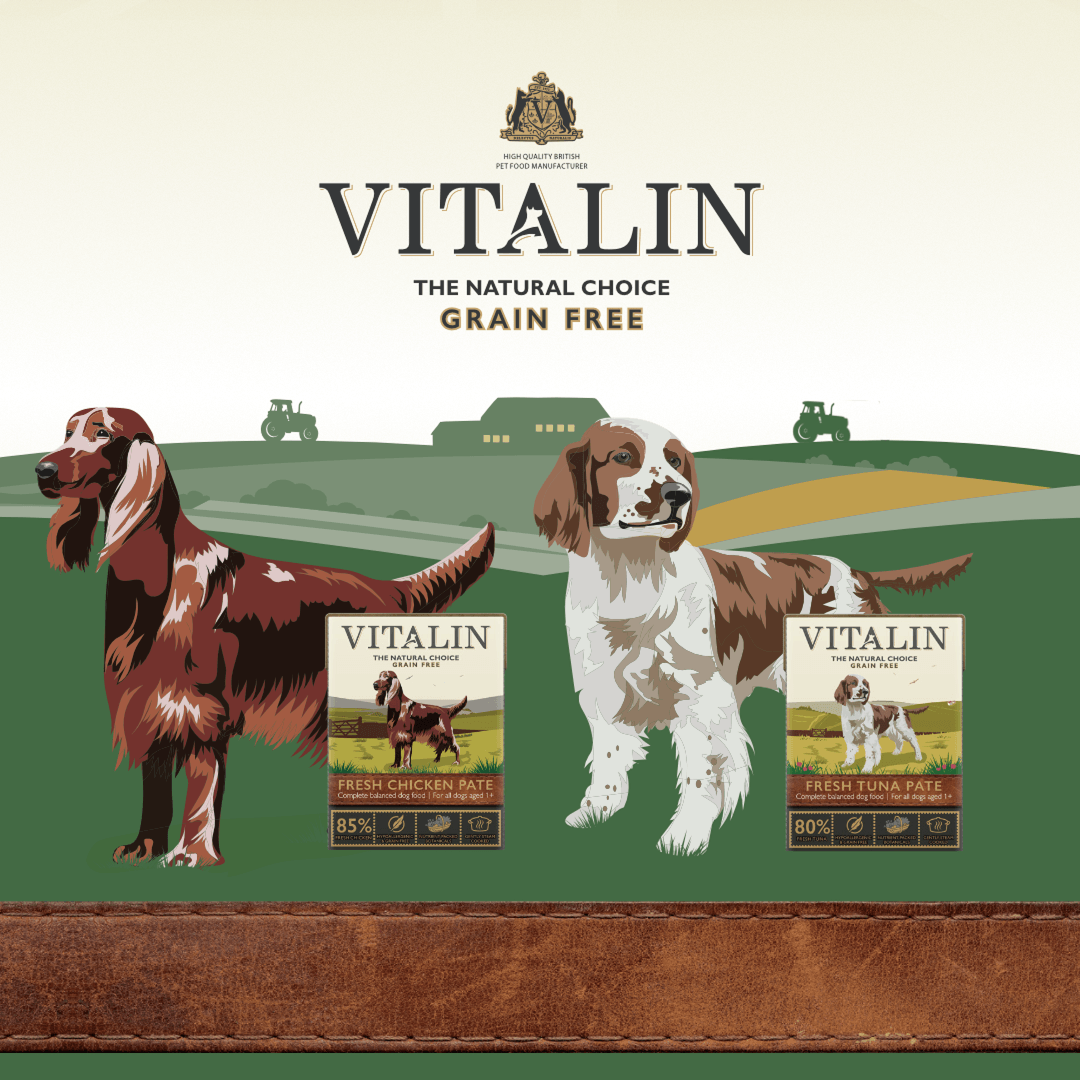 Among the pet food manufacturing industry, there is a growing trend for brands to offer sustainability, cost-effectiveness and recyclability. That's why many pet food companies, including Vitalin Pet Food, are making the crucial decision to lower their carbon footprint.
To complement their range of hypoallergenic, super premium dry dog foods, Vitalin have recently introduced their freshly prepared and complete pate recipes, 85% Chicken Pate and 80% Tuna Pate.
As part of their commitment to the environment, the new Pate range has been packaged in Tetra Pak cartons, which are easy to open, quick to reseal for storage in your fridge and have a lower environmental impact compared to steel cans and glass jars.
​​​​Tetra Pak cartons are also fully recyclable, and when assessed for greenhouse gas emissions by a number of Life Cycle Analysis (LCA) studies​​ against different packaging formats including glass bottles, PET (polyethylene terephthalate) and HDPE (High-density polyethylene) containers, metal cans and stand-up pouches, the Tetra Pak carton is generally attributed with the lowest environmental impact.
The Tetra Pak cartons also offer many benefits to pet retailers, including:
More space for success – The cartons take up 40% less space than cans
Opportunities to stand out – The packaging works in harmony and always faces the consumer
Watch your Direct Product Cost (DPC) drop – More products per pallet and reduced waste handling means more efficient use of shelf space
National Sales Manager, David Tinker said:
"Not only did we make the decision to use Tetra Pak with our Pate range to reduce our carbon footprint and environmental impact, we also wanted to make it easier for our retailers to sell our range to our growing customer base and improve their DPC. Since introducing the two products last year, more and more dog owners (and their dogs!) are enjoying our new Pate range in conjunction with our super premium dry foods."
To keep up to date with all Vitalin products, please visit www.vitalinpetfood.co.uk.