Wyld Cub Wins Gold & Silver at the PetQuip Awards: 'Business Start-Up of the Year' & 'Pet Accessories of the Year'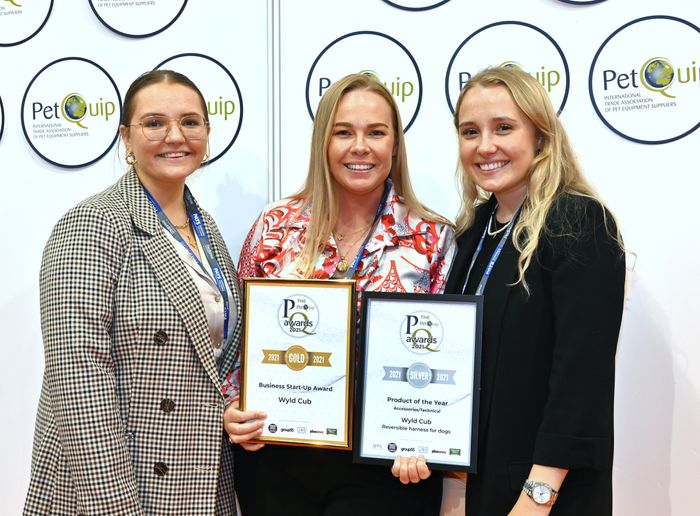 Wyld Cub designs and supplies a range of colourful and stylish dog collars, leads and harnesses.
Leonie added: "We put dogs at the heart of everything we do. We believe that being a conscious and progressive brand that stands for more than just what it sells, ultimately helps contribute towards a better future for our dogs.
"We design our collections for dogs' personalities because to us, all dogs are individual family members who deserve to stand out from the pack.
"We believe dogs deserve to wear only high quality, comfortable products that are safe to use for their adventures.
That's why the key components of our products have been quality and strength tested by a UKAS Accredited Laboratory to ensure we meet EU and UK standards."
Wyld Cub were also awarded 'Pet Accessories of the Year' at the Petquip Awards for their very practical and colourful harnesses.
---
Pet Business World
https://www.petbusinessworld.co.uk/events/petquip-rewards-outstanding-performance.html