Young Entrepreneur of the Year Award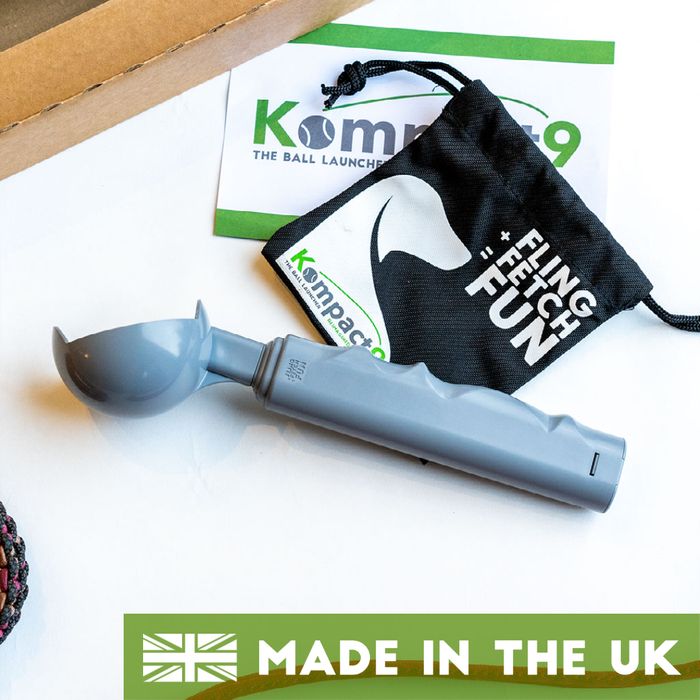 Bucks Business First Young Entrepreneur Award
Press Release
The world's only fully retractable ball thrower made entirely from recycled and sustainable materials was launched by Marlow based family-run business D-Style Ltd in September 2020. Manufactured in the UK, the Kompact9 has a unique telescopic design which retracts to fit your pocket, and combined with its drawstring cover make it both portable and hygienic, whilst keeping your hands and pockets drool-free.
This breakthrough ball launcher concept was designed by Aerospace Engineer Alex Richardson, now Operations Director at D-Style, who shares how his invention was born from a frustration shared by many dog owners. "Do we go on a long walk and lug the lengthy and cumbersome ball thrower with us? Or do we just go to the park and play fetch. We thought there must be a way you could do both. So, we designed and built it.'
'At the same time, we also wanted to create something that was easy to use (and easy to transport), for people of all ages and abilities. We specifically wanted physically challenged people to be able to use a ball launcher. Now they can. Finally, we wanted to make it completely environmentally friendly. From the unit itself, to the hygienic drawstring bag, and the packaging it comes in. I'm pleased to say we've done just that.' Adds Alex.