WIN! A PARK LiFE FSDU!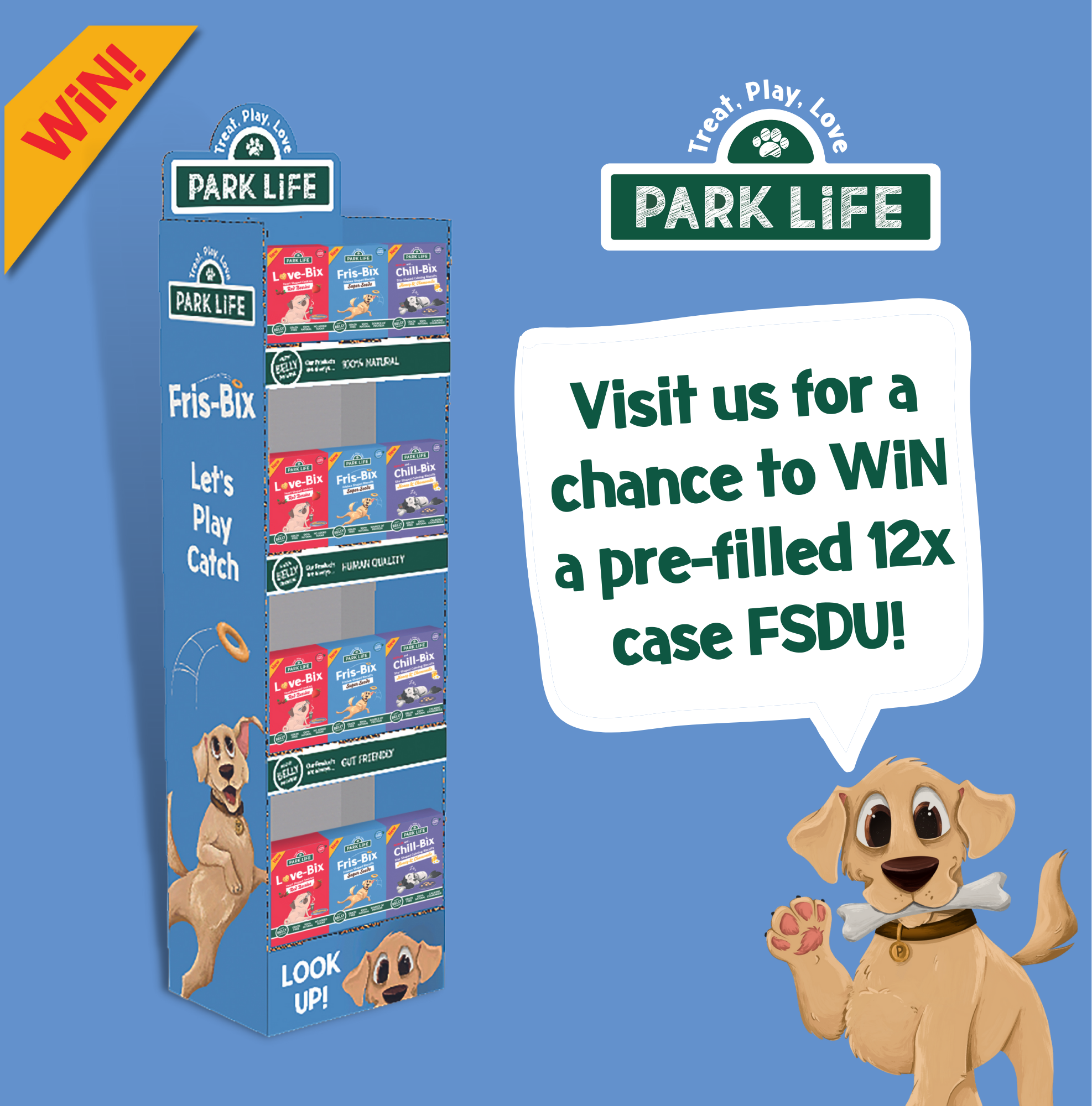 Special Offer: WiN a 12x Case Bix Range FSDU!
This offer is only available at the show
Call to stand S7 Esher Hall and register your interest for a change to WiN a 12xCase FSDU full of PARK LiFE 100% Natural dog biscuits.
Just scan your badge or drop you business card in the dog bowl.