2019 NEW Honeyfield's Urban Garden Feeders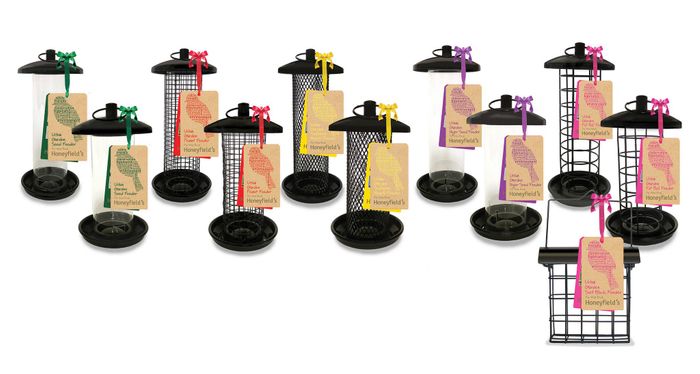 The NEW Urban Garden Range by Honeyfield's consists of the following:
Seed Feeder
Peanut Feeder
Nyjer Seed Feeder
Fat Ball Feeder
Sunflower Heart Feeder
Suet Block Feeder
These feeders are available in small and medium sizes and are all finished in sleek black. Their quick release lids enable easy filling and re-filling, and a quick release base allows for efficient cleaning. Colour coded tags and ribbons make it easy to identify which Honeyfield's feed goes in which feeder. Look out for our 'Booster Deals' on certain products.