400g Wet Cat Food With Lamb Paté For Sterilised Cats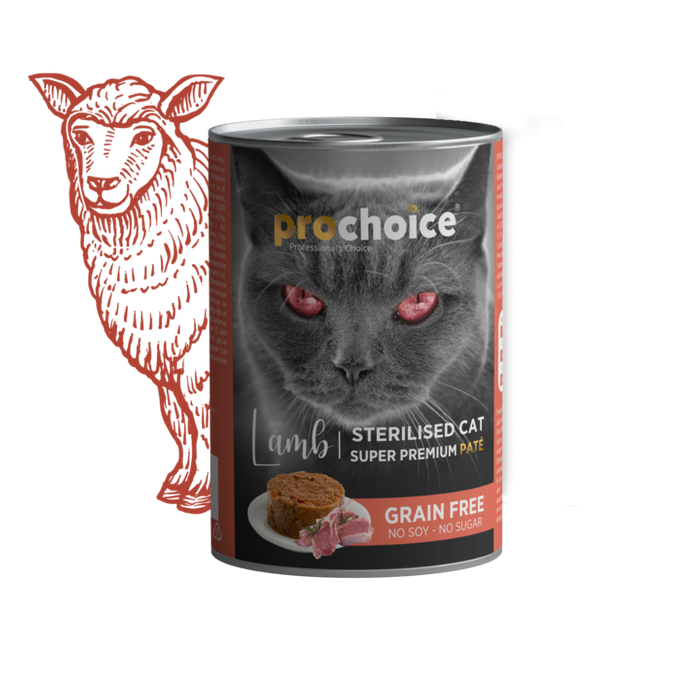 We worked closely with vets and cats to make it the most complete, balanced and appetizing recipe possible for your cat.
Cats are not naturally evolved to eat grains, therefore Prochoice Lamb paté for sterilized cats is completely grain free. It leaves more room for meat, which is full of nutrients like taurine to keep your fluffball happy and healthy!