5kg Surf & Turf Cold Pressed Dog Food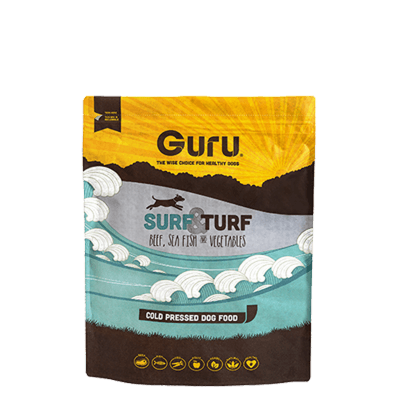 Beef, Sea Fish & Vegetables
We believe that your four legged friend deserves natural food full of natural ingredients.
Help your dog enjoy a healthy mealtime every day with our delicious Surf & Turf cold pressed dog food.
Not only is Guru Cold Pressed dog food a complete dried meal (suitable for puppies right through to senior adult dogs) it's also suitable to feed alongside a raw diet.