Benevo Rumble Strips 180g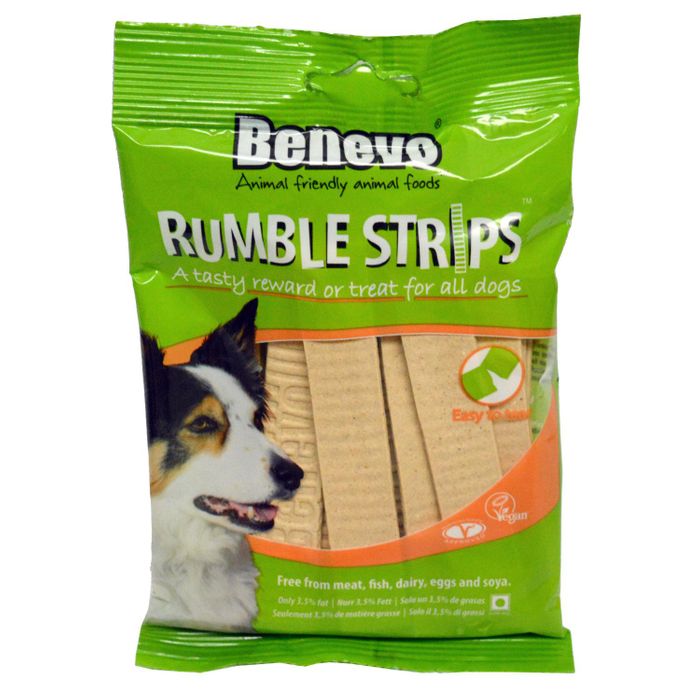 Part of the Benevo complimentary food range - Benevo Rumble Strips.

These cereal based vegan treats are highly aromatic, making them a great training tool for dogs.
Soft and chewy, these tasty strips are easily torn into smaller segments, making them ideal for dogs of all shapes and sizes.

Coming in a generous pack of 20, with a label for resealing - they are good for pocketing and taking out for walks.

Free from Meat, Dairy, Fish, Eggs or Soya. These are a great introductory product to the Benevo Vegan Pet Food Range.
Not just for vegan pets, Benevo Rumble Strips have been proven as a highly palatable treats for dogs adhering to a standard meat based diet.

Approved by the UK's Vegetarian and Vegan Societies. Approved by PeTA as cruelty free. Benevo was awarded 100/100 by the Ethical Company Organisation as a top ethical company.