17 Aug 2018
Big Packs (Various flavours)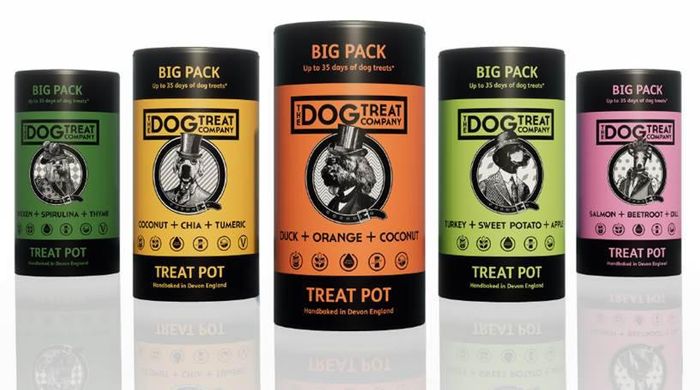 The Dog Treat Company's: Big Packs.
Various flavours including Chicken, Turkey, Salmon, Duck and Coconut (our first vegan treat!) Great for dogs with intollerances.
Only the highest quality and natural ingredients. Lovingly made by hand in Devon. These little heart shaped biscuits are packed with goodness and flavour. We only add ingredients that are good for your dog!
All Gluten and Grain free.
Up to 35 days worth of treats!
Packaging is also recyclable.
RRP £2.99