Brinsea's Mini Incubator Range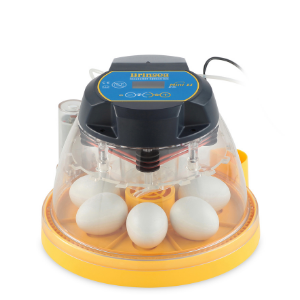 Perfect for those new to incubation. Brinsea's Mini incubators are small, high quality, low-cost egg incubators combining ease of use, performance and value. All three models - Eco, Advance and EX feature all-round visibility of your hatching eggs, convenience of external water top-up and the latest technical innovations drawn from Brinsea's 40-year experience in egg incubator design.
Our incubators are protected by Biomaster antimicrobial additive: proven to reduce bacterial growth by up to 99.99% and 100% safe for eggs, chicks and humans.
All of our products are made in Great Britain and come with a 3 year guarantee.