British Lamb Casserole: Air-Dried Complete Dog Food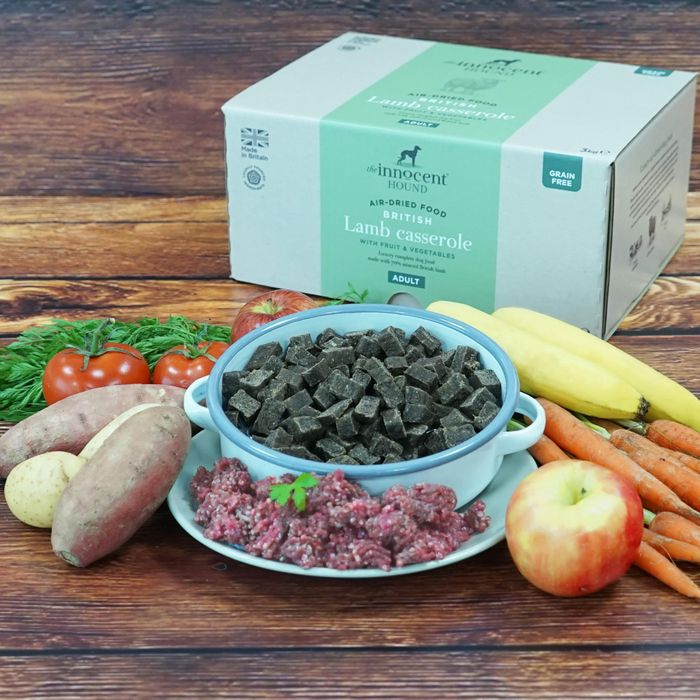 British Lamb Casserole is a single meat protein, grain free complete food for adult dogs.
We use high quality, fresh British lamb which is a highly digestible, meaning more nutrients are absorbed.
Our Lamb Casserole contains chicory root, a rich source of prebiotics that help maintain a healthy digestion. Country vegetables and select fruits add flavour as well as being a great source of vitamins and minerals.
Our air-dried food is made using ethically sourced, quality British ingredients and our very own gentle drying expertise. The result is a semi-moist, great tasting, healthy and nutritious feast. The handmade production method means with minimum processing and no high temperatures, the nutrients and flavours of the ingredients are maintained.
The food can be stored at room temperature, and once opened the pack lasts for up to 4 months, making it very convenient.