Canagan Highland Feast for Dogs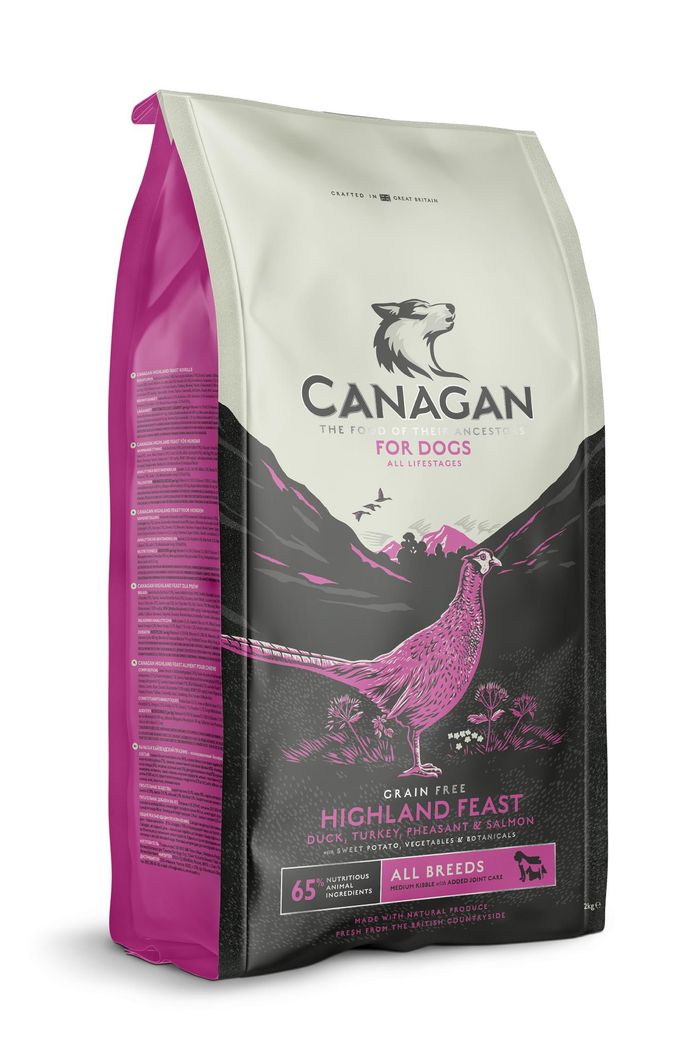 Canagan Highland Feast is the defining statement in grain free nutrition. With even higher levels of super digestible protein delivered by an unprecedented selection of delicious natural ingredients.
Our freshly prepared Duck, Turkey, Pheasant and Salmon are produced to an equivalent human food standard and are perfectly complimented with vegetables and botanicals.
•Available in 2kg, 6kg and 12kg.
•Suitable for all breeds.
•Added Glucosamine and Chondroitin to assist with joint health care.
•Prebiotics to stimulate the growth of beneficial bacteria to help improve gut health.