Canagan Scottish Salmon for Small Breed Dogs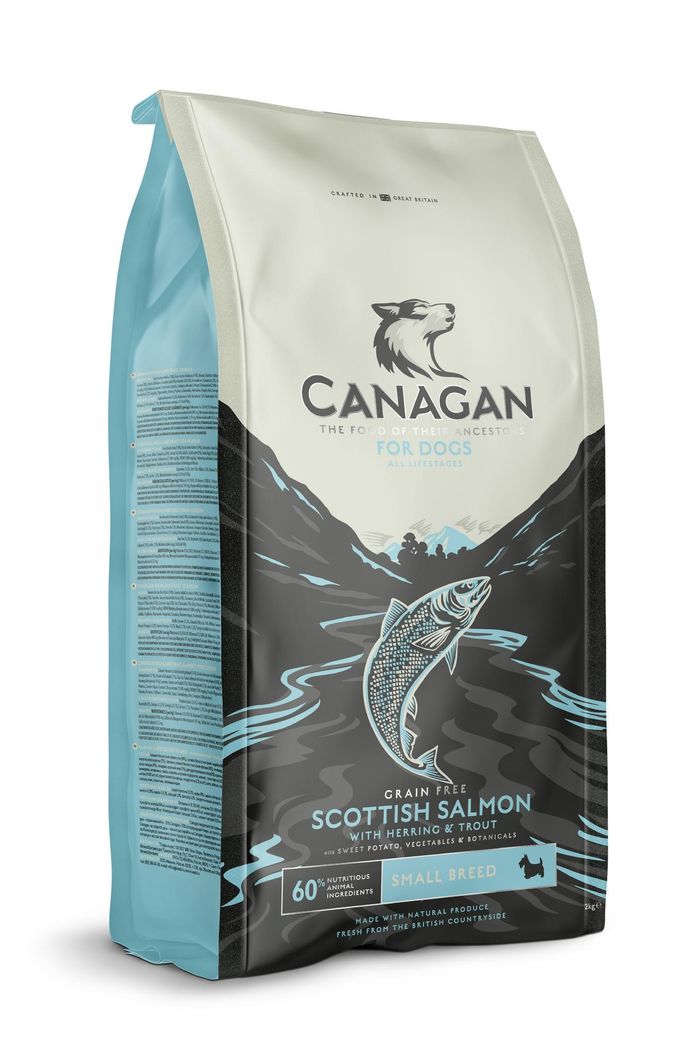 Canagan Scottish Salmon is a carefully balanced grain free food with an array of specially selected fish. Our freshly prepared deboned Scottish Salmon is produced to an equivalent human food standard and this wonderful food is further boosted with the inclusion of herring, trout and white fish.

Designed with a smaller kibble which is perfect for the smaller dog.
•Available in 2kg and 6kg
•Smaller kibble suitable for small breed dogs
•Prebiotics to stimulate growth of beneficial bacteria to help improve gut health.