Little One Fibrefood "Green Valley"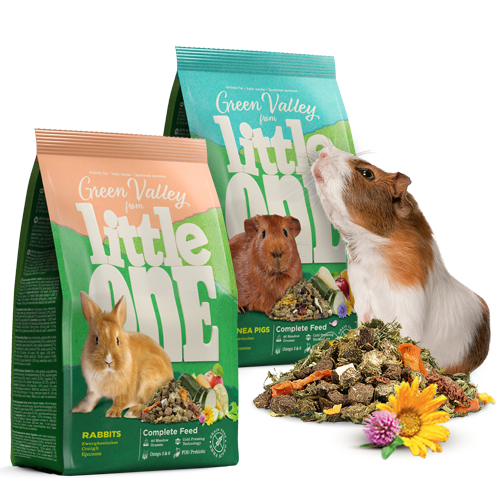 Little One Fibrefood "Green Valley" is a grain free complete feed perfect for all kinds of herbivorous pets (rabbits, guinea pigs, chinchillas, degus) including those with special dietary needs. It includes a wide variety of 60 meadow grasses, dried flowers, fruits & vegetables and is balanced according to the individual needs of herbivorous rodents.
Green Valley feeds are made with a use of cold pressing technology, which allows to preserve all vitamins, minerals and other valuable nutrients. The feeds are high in long fibers required for dental health and proper digestion.