ComPoost'Em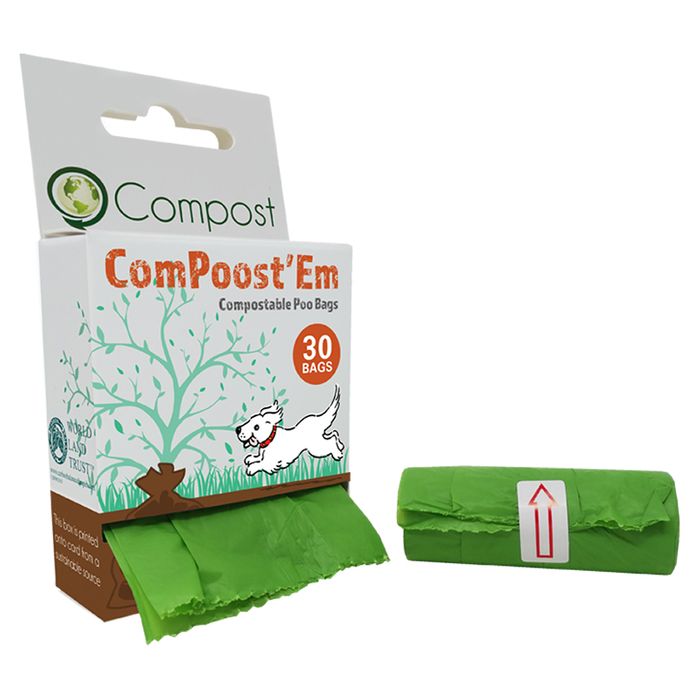 ComPoost'Em poo bags are a highly environmentally friendly alternative to plastic poo bags. We've ensured the production of our bioplastic poo bags is more energy efficient and safer to the environment thus reducing CO2 emissions.
Made from renewable raw material residues such as corn starch, which are not suitable for use in the food chain.
Disintegrates after 12 weeks (90 days) and completely biodegrades after six months; Compared to standard poo bags where the plastic might be there after 1000 years.
ComPoostem Poo Bags are suitable for industrial composting or disposing of as you would any other poo bag. Do NOT put them in your garden recycling bin.
To ensure ComPoost'Em's are as environmentally friendly as possibly, they are packaged in a sustainably sourced cardboard box, certified by the World Land Trust.