07 Jul 2018
Cool Cats: For Adult Cats - Chicken with Salmon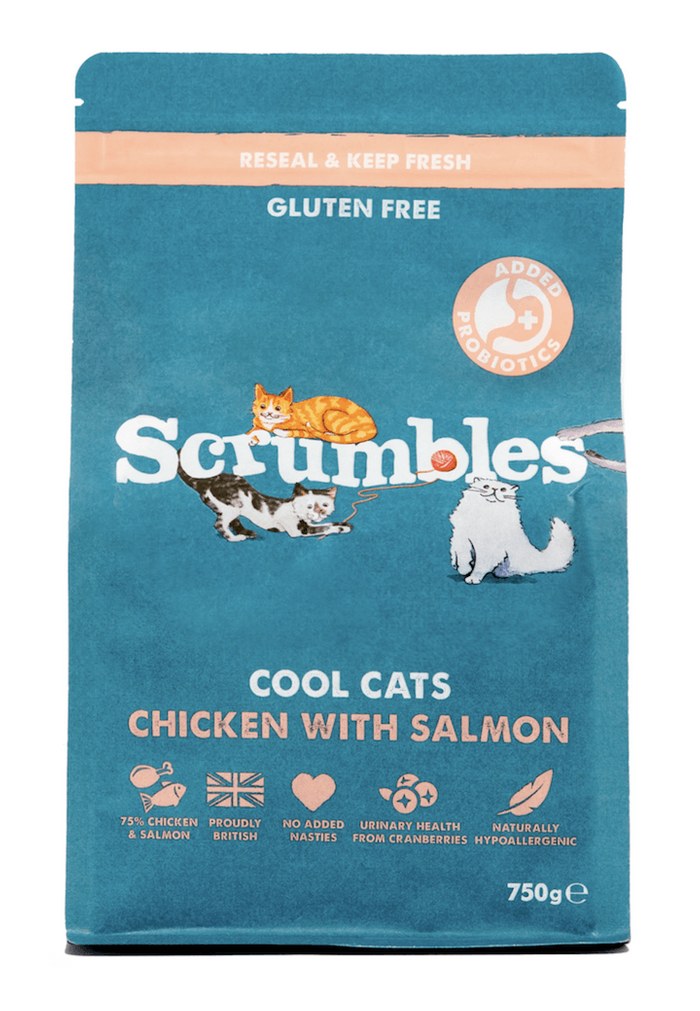 Cats are obligate carnivores which means they need lots of meat. That's why this recipe has 75% chicken and salmon.
True to our philosophy, there's no added nonsense like artificial flavours, colours or preservatives and we've avoided common allergens like gluten, eggs and dairy making this a naturally hypoallergenic recipe.
A side of rice and carrot provide essential dietary fibre and dried cranberries are believed to help support a healthy urinary tract. While a helpful dose of active probiotics help maintain a healthy digestive system.
For adult cats, from 12 months
75% Chicken and Salmon
Gluten Free
No Added Sugar
Urinary Health from Cranberries
Naturally Hypoallergenic
Made in the UK
750g