24 Jul 2018
DermOpt foam dog wash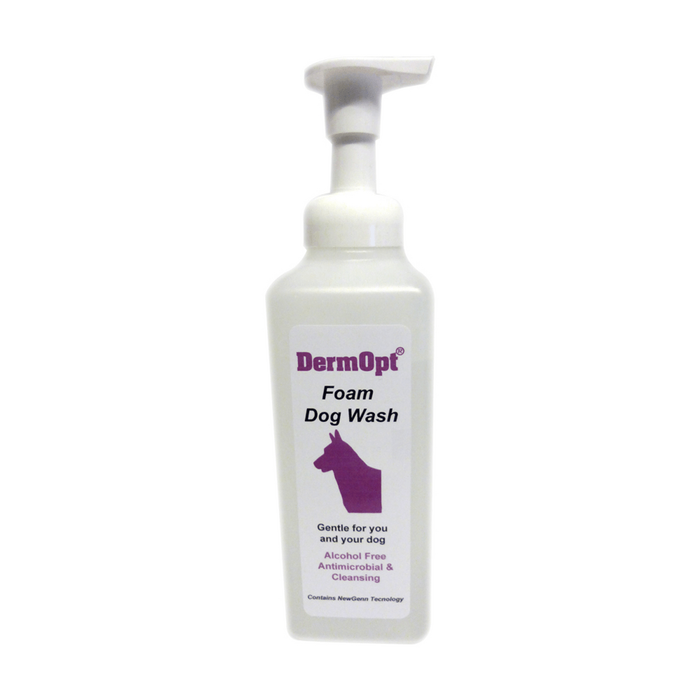 Introducing our fabulous new Foam Dog Wash.
Use this instead of dog shampoo at to help eliminate doggy odours, general dirt and condition your dogs coat.
To help eliminate the fox and badger smell from your dogs coat, simply rid the dogs coat of excess fox or badger (DermOpt wipes work very well), then wet the affected area and apply the wash to either the area affected or all over the dogs coat. Simply pump the foam into the palm of your hand and massage into the dogs fur, leaving your dog smelling sweet and fresh again!
Wet the parts of the dog to be washed. Apply sufficient foam to cover coat and skin. Rub in the foam before rinsing thoroughly and drying the dog well.
Using our foam shampoo also cuts down the amount of times you need to fully bathe your dog, over bathing a dog can again to lead to skin problems or irritation. This way only the parts of the dog that really need it can be washed.
NO ALCOHOL - Alcohol is sometimes added to shampoos to strip the coat (hair in human cases) of the oils that leave it greasy. It is also added to no rinse products to make them dry quicker. A dog's skin is far more sensitive than humans and salt and alcohol, in some cases, can lead to mild / serious skin problems and irritation. Because our dog wash is foaming, a very small amount is used each time, making it very economical. Ideal when travelling as well.