01 Aug 2019
Pawfect Doggy's Cuppa: World's First Vet Developed Herbal Tea Range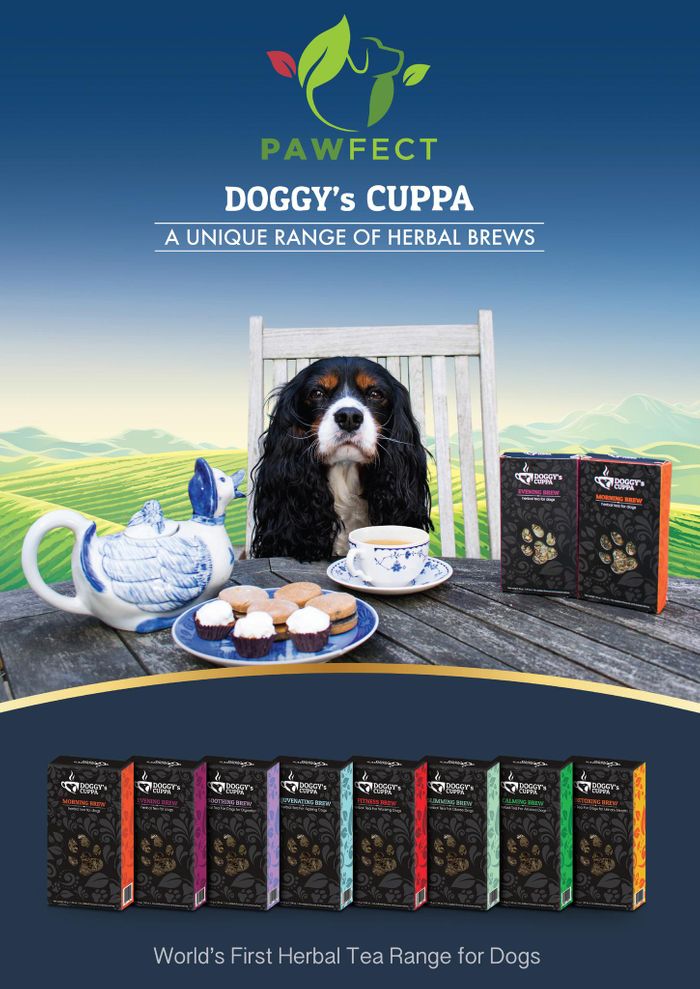 Another shining jewel in our blossoming family of healthy canine treats is Doggy's Cuppa, a 'healthful' range of herbal infusions for dogs that was originally formulated by an esteemed veterinary surgeon well-versed in canine nutrition.
Doggy's Cuppa uses only the finest herbs (some rather rare!) that are hand-picked from some of the most ecologically clean regions of Europe.
As a result of being made from loose herbs to ensure maximum freshness and healthy benefits, circulating water is able to flow freely picking throughout the infusion mix, picking up a far-reaching array of beneficial nutrients along the way.
Each brew has a functional leaning be that combating: obesity, improved sleep, bloating, joint pain, gum disease, de-toxing, calming, bad breath……
Each brew can be served as a cold drink, poured over food or lightly sprinkled as a tasty spice.
Each herbal blend contains no 'artificial nasties' and is naturally caffeine free.
IN ESSENCE we add nothing your dog doesn't need!