Farm Food Antlers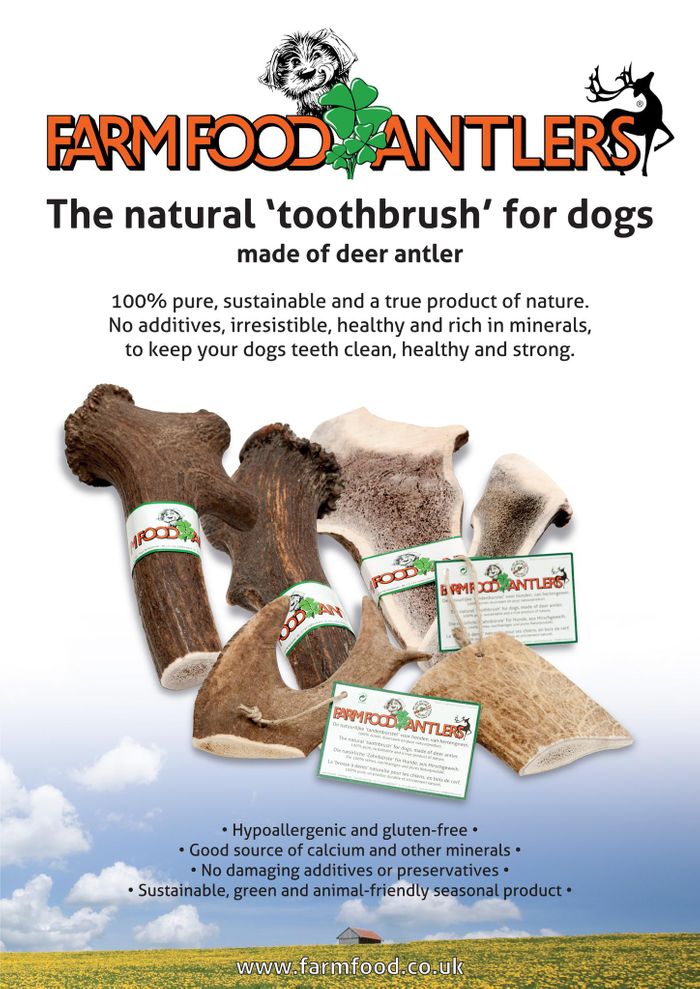 Farm Food Antlers ® are the antlers of male deer. Each spring they lose their antlers, after mating, which will then start growing again. Our antlers are collected in European forests, and after a quality control brushed and cut. Because Farm Food Antlers are purely natural products, they can still have a slight earthy smell and they all differ in colour, weight, shape and thickness.
Farm Food Antlers® have a nice natural scent that appeals to dogs. Farm Food Antlers ® are solid and hard. Chewing them is a nice natural activity for your dog. Chewing creates a 'sanding effect' between the teeth of your dog and the bone, causing plaque to be removed. The outside of the antler wears down until the tasty marrow is released, which is a tasty treat in itself!
Our Farm Food Antlers ® are also great for young dogs that are teething because they last longer than other chew products. The Farm Food Antlers ® are also suited for dogs with allergies or a sensitive digestion, and even for dogs who are overweight because chewing antlers demands a lot of energy and decreases the appetite.