Fish4Dogs Fine Dining Range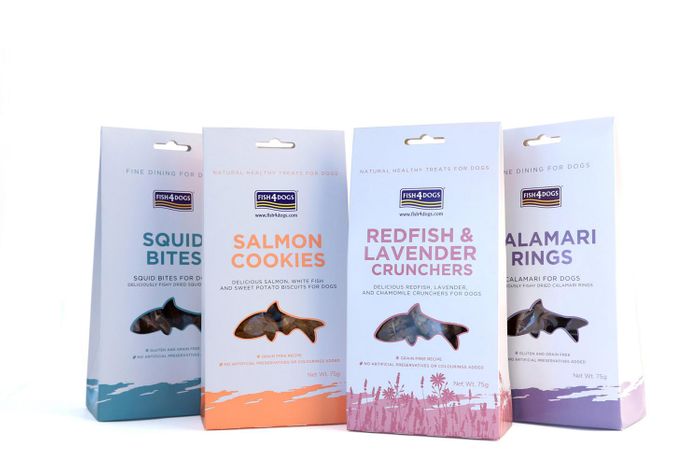 Introducing the Fine Dining range from Fish4Dogs.
With more and more dogs enjoying the health benefits of a complete fish diet, Fish4dogs have launched a premium range of tasty, grain-free, high-quality treats, perfect for a bedtime snack or a special reward.
Four available fishy varieties in 75g packs; Calamari Rings, Squid Bites, Salmon Cookies and Redfish & Lavender Crunchers.