FROZEN YOGURT - WILD SALMON & CARROT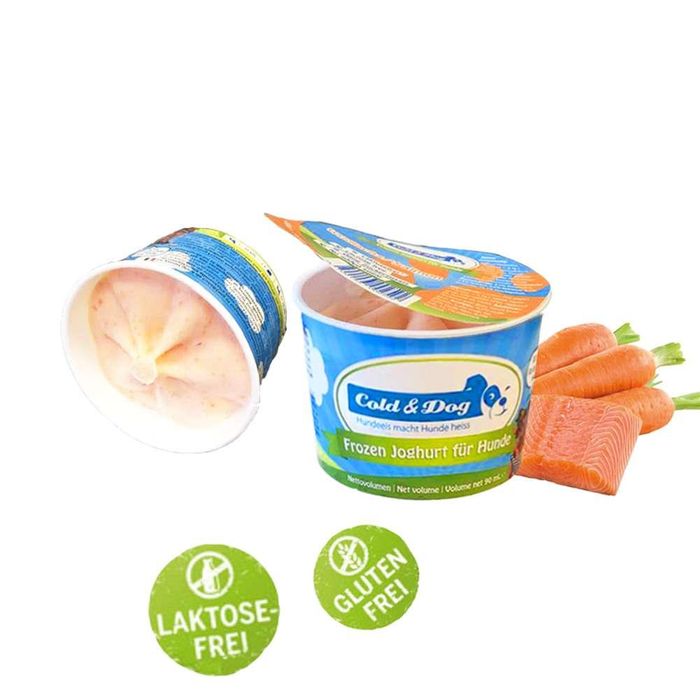 A lactose free frozen yogurt made from natural fresh ingredients which has no added sugar or preservatives. Each pot provides your dog with billions of live & active probiotic cultures which are great for immunity & digestion.
Ingredients: Fresh Lactose free yogurt, carrots, wild salmon, organic agave syrup, rapeseed oil, linseed oil, inulin (chicory root), guar gum and locust beam gum.
Our paper cups are 100% recyclable and we produce only with eco - power.