PROTEIN POWER Venison & Duck Mince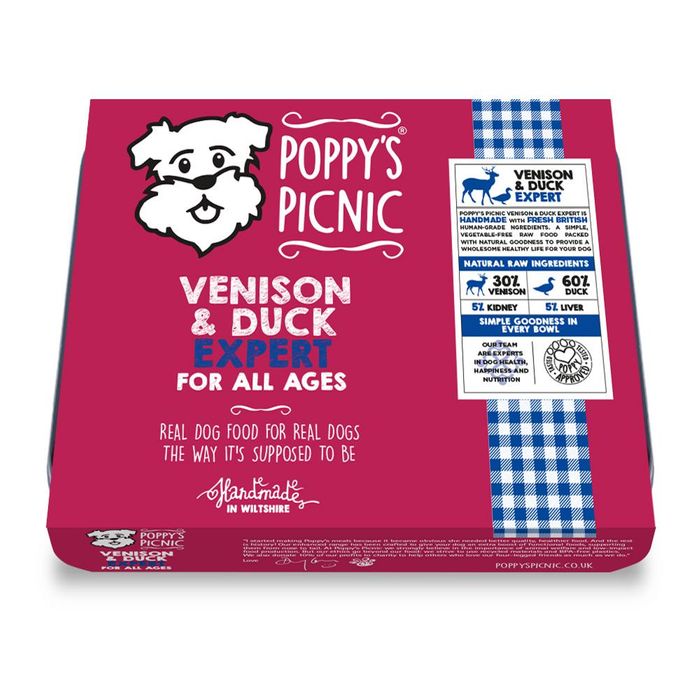 What's the quack?
Our delicious Protein Power Venison & Duck Mince is veg-free and packed full of protein.
The recipe is ideal for dogs that are reactive to veggies or have mild yeast issues and is suitable for those who prefer not to feed veg, or would simply like to add their own.
No weird ingredients you don't recognise, no chemical flavouring, no grains or fillers, no artificial additives – just natural dog food, freshly prepared and frozen for your convenience.
Composition
50% Duck
30% Venison
10% Ground duck bone
5% Ox liver
5% Ox kidney
Analysis percentage per 100g
65% Moisture
17.4% Protein
12.7% Total Fat
4.1% Ash (we don't add ash! This is the residue left after burning the sample to make the analysis)
0.4% Crude Fibre