Little One Complete Feed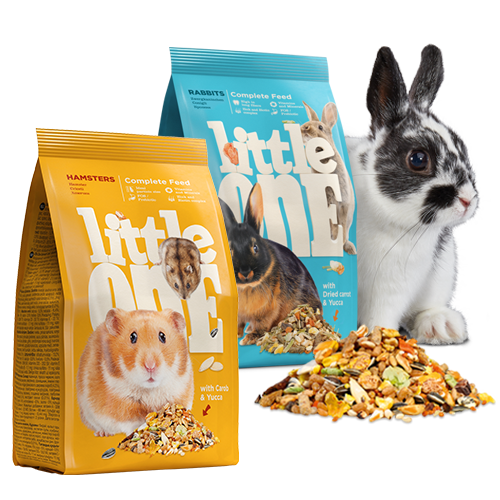 Little One complete feed range consists of 10 feeds for herbivorous and omnivorous animals: hamsters, dwarf hamsters, rats, mice, gerbils, rabbits, guinea pigs, chinchillas and degus. We use only 100% natural ingredients and each feed contains a well-balanced mix of protein, fats, vitamins and minerals necessary for the healthy pets' diet.
All feeds contain a special vitamin-mineral complex and fructooligosaccharides – a natural prebiotic for comfortable digestion and for better absorption of minerals, which provide a good state of the teeth and bones. Аdded yucca extract prevents the appearance of an unpleasant odor.