Little One Snacks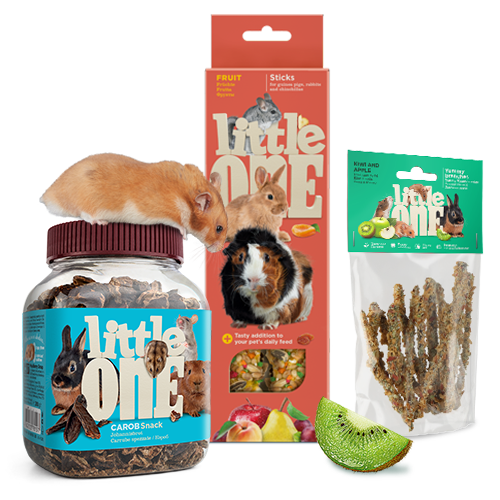 Little One assortment includes great variety of tasty and healthy snacks: treat-toys, sticks, biscuits, yummy branches and natural treats, like mini corn cobs, dandelion roots and cedar cone.
The range of snacks in jars include 11 different kinds of treats that are created for the different types of rodents and rabbits based on their needs and taste preferences: puffed grains, carob, pea flackes, mixes of berries, fruit or vegetables, insect mix and others.
The snacks help the owner not only to express their love and to pamper the pets, but also to diversify the daily diet of the small mammals.