17 Jun 2019
Navy & Red Easy Harness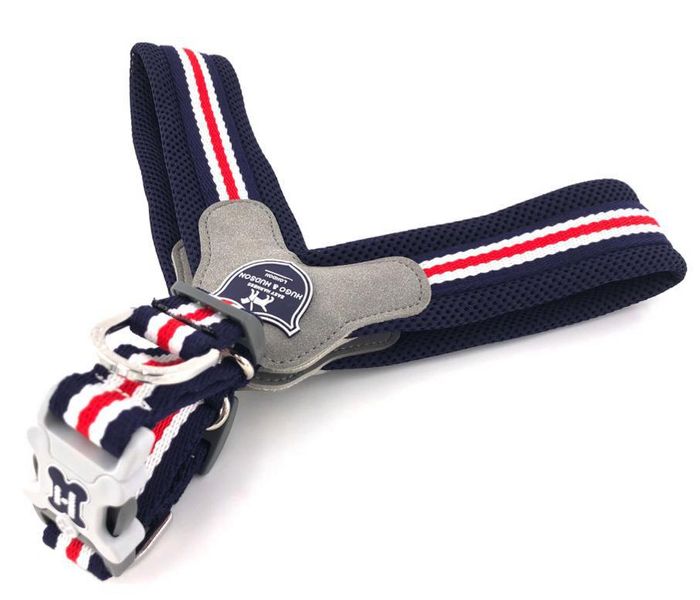 Our easy harness aims to fit your pet perfectly, that's why we have had it made in 10 different sizes to fit pets from 1 to 25kg.
This harness comes in 8 different colours. The air mesh aims to adhere to your pet's body, it is lightweight, durable and easy to clean.
This harness is designed to train your pet not to pull. Once your pet is removed from the leash, the harness can be adapted to fit perfectly. Each harness comes with safety buckle which has been stress tested to 147kg as your pet's safety is our main priority.