31 Dec 2019
Onie Canine Police Search Dog High Vis Harness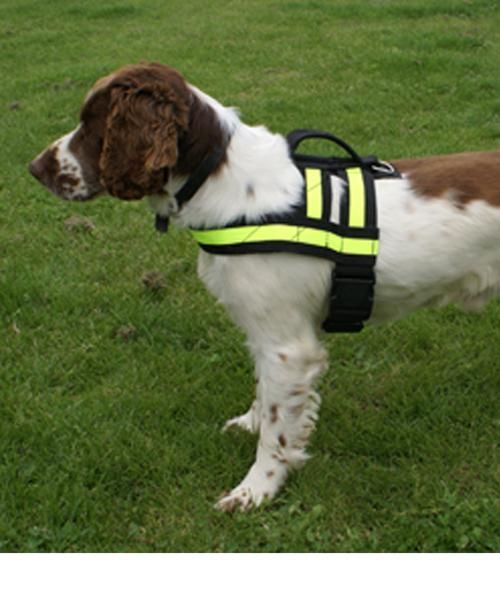 The Search Dog Harness offers an easy-one-buckle on and off and features an easy-grab handle that runs lengthwise down the back.
The Harness' are suitable for most breeds and are currently being worn by Police and British Military dogs.
sizes Available:
Small, Medium, Large and XL
sizes are as follows (approx)
The harnesses are adjustable by approx 17cm each:
Small 48cm - 65cm
Medium 58cm - 75cm
Large 63cm - 80cm
XL 68cm - 85cm

The Harness are made with machine washable heavy-duty 38mm nylon and high-strength, quick-release buckles.
Onie Canine's mission is to design top quality products that will enhance and inspire outdoor pursuits for dogs and their human companions.
The Onie Canine Range is manufactured by and a part of the UKOM Brand, offering high quality MIL Spec canine accessories suitable for the military and the security field. Products throughout this range are currently being worn by the British MoD and Police Force along with Close Protection and security services.
All products available in this range are UK Made by UKOM and come with a lifetime guarantee.