Park'Em Dog Parking System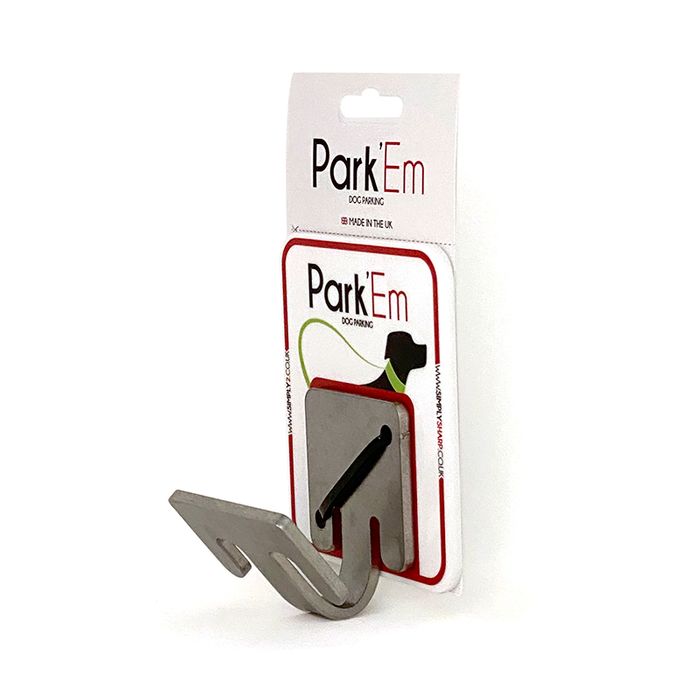 Made in the U.K - The Park'Em Dog Parking System features a secure hook to temporarily tether dogs in the home, vets, groomers or kennels. Easy to fit. It can be permanently mounted to a suitable surface using two screws.
Once fitted, pass the dog lead over one hook and then loop it around the other, as shown below, to secure the dog. Dog's should not be left unattended whilst tethered in public areas.