Pawsecco Freeze pops for dogs and cats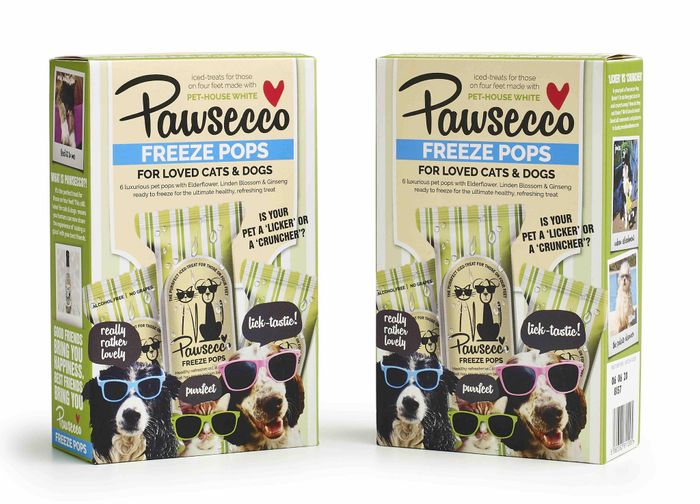 Could it get any cooler? Yes! Pawsecco is now available in a totally unique freeze-pop form!

These luxurious, ready-to-freeze, 'posh-pops' have been created with the advice of veterinary experts and are of course non-alcoholic & contain no grapes. Offering refreshment for your pet like they've never known before, each box contains 6 luxurious pet pops made with Elderflower, Linden Blossom and Ginseng for the ultimate healthy, refreshing treat which can be frozen at home.