Pawsecco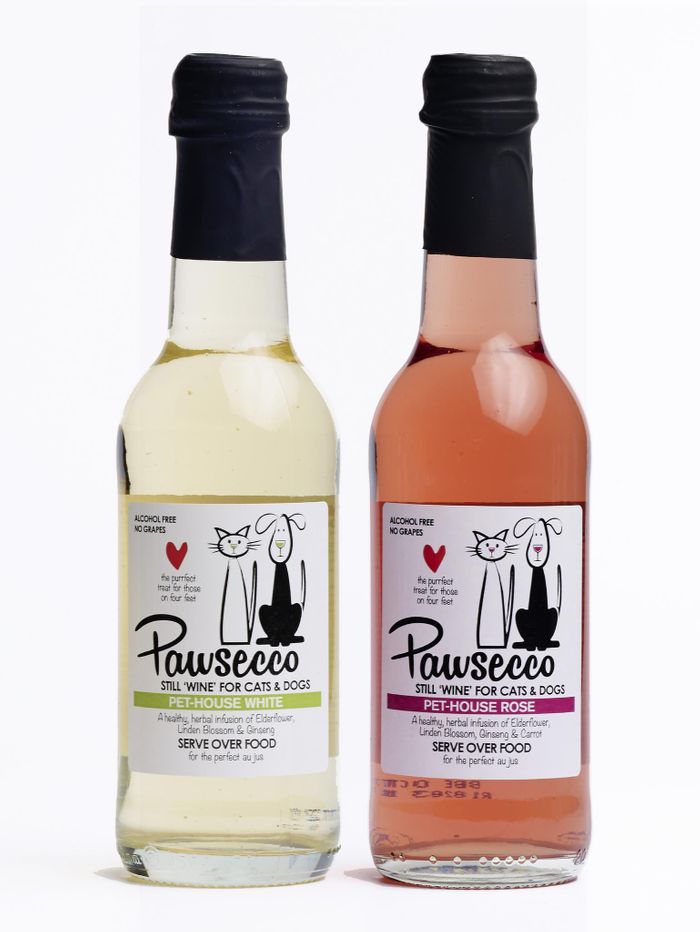 Good friends bring happiness, but best friends bring Pawsecco!
Pawsecco still 'wine' for cats & dogs is the purrfect treat for those on four feet, so you can share the experience of 'raising a glass' with your beloved best friends.
Pawsecco is a specialised blend of Elderflower, Linden Blossom and Ginseng, created with the advice of veterinary experts, and taste-tested by dogs and cats this healthy infusion is obviously non-alcoholic, non-carbonated and grape-free.
Available in both 'Pet-House White' and 'Pet-House Rose'