Poppy's Picnic Dried Liver BITES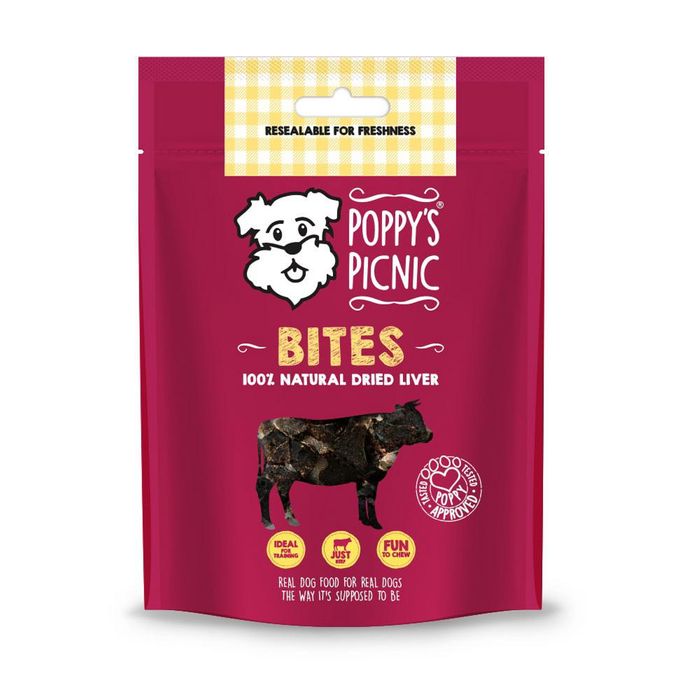 Weight: 40g
From: £3.25
British natural air dried beef liver treats
Description:
Our Poppy's Picnic Liver BITES are chewy, tasty little morsels of dried British beef liver, perfect for treating while out and about, as a training aid or to motivate and reward good behaviour. Grain, wheat and gluten free. Naturally low fat and made in the UK.
When giving treats make sure this is no more than 15% of the diet…and always feed raw treats like these. We advise a maximum of five per day (fewer if you have a diddy dog – and you can cut smaller too!).
---
Ingredients:
No chemical flavouring, no grains or fillers, no artificial additives – just natural dog food, freshly prepared and frozen for your convenience.
Composition
Made with 100% British air dried ox liver and nothing else.
Analysis percentage per 100g
50.6% Protein
8.9% Total Fat
3.8% Crude Ash (we don't add ash! This is the residue left after burning the sample to make the analysis)
6.9% Crude Fibre