Tuna & Crab Slices with Parsley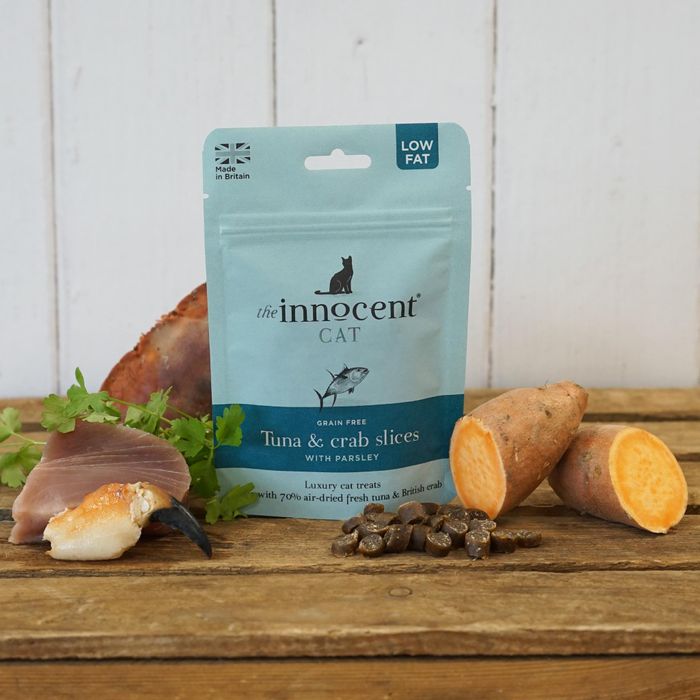 The newest addition to our luxury cat treat range! Your innocent cats will go wild for these delicate slices of sustainably sourced, line-caught tuna and British crab.
These low fat treats (only 1.35%) are hand-made and gently air-dried in Yorkshire to retain their nutrients and flavour.