31 Dec 2019
Sodapup Rocket Pop Dental and Retrieving Toy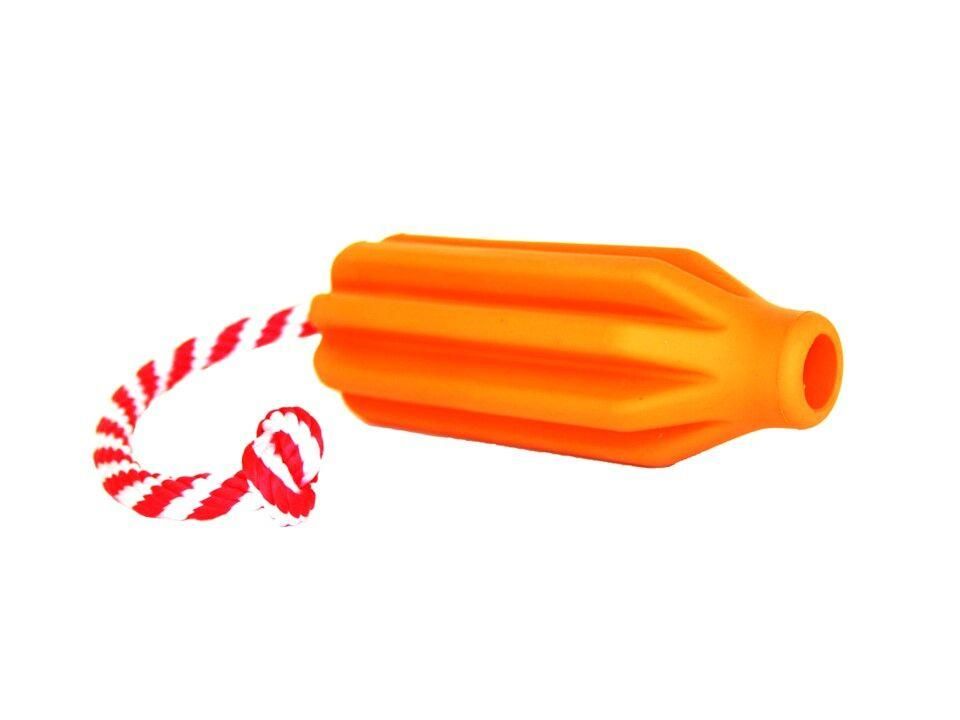 Durable Chew Toy: The Rocket Pop is designed to withstand the abuse of most "power chewer" dogs.
Roped Retriever: The Rocket Pop is the perfect retrieving and tugging toy. The rope makes this toy ideal for throwing and pulling games.
Made In USA: Proudly keeping jobs in America! Designed and Manufactured in the USA!
Animal & Planet Friendly: Material is FDA compliant, non-toxic and biodegradable. It is sustainably harvested helping us reduce our carbon footprint.
Veterinarian Approved: Veterinarian Approved!
Dishwasher Safe: Dishwasher safe and easy to clean!
Replacement Guarantee: We stand by our products and offer a 30 day replacement guarantee. While no dog toy is indestructible, this toy has been tooth tested and holds up to the vast majority of dogs. Always supervise dog's play time and remove damaged toys.
LARGE: 6" long, 2-1/4" wide for dogs 30-65 LBS/0-30 KG