Suitical Recovery Shirt for Dogs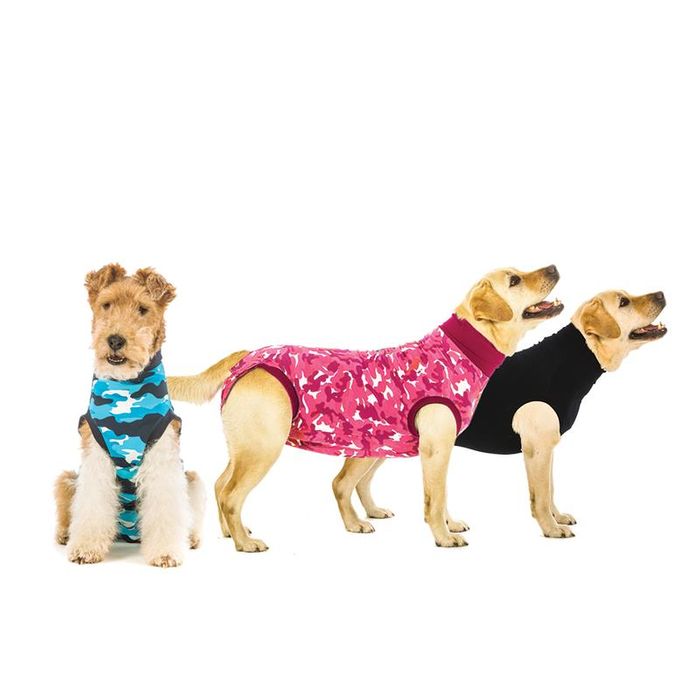 Suitical Recovery Suit for Dogs are a professional alternative to a cone and full body bandage.
Suitable for first aid purposes, hot spot, wound and bandage protection, skin conditions, and a lot more… The design is based on the animal's shape and anatomy with a snug fit as result. Manufactured using a breathable stretchy Cotton / Lycra fabric, giving complete freedom of movement without compromising strength or durability. Thanks to the rear closure effortless to fit.
The Suit for Cats are different in size and shape compared to the Suit for Dogs. For most cats the shirt can remain fastened, while using a litter box due to of the specially tailored space under the tail.