Sweet Green... Nibble Stix with Flower Petals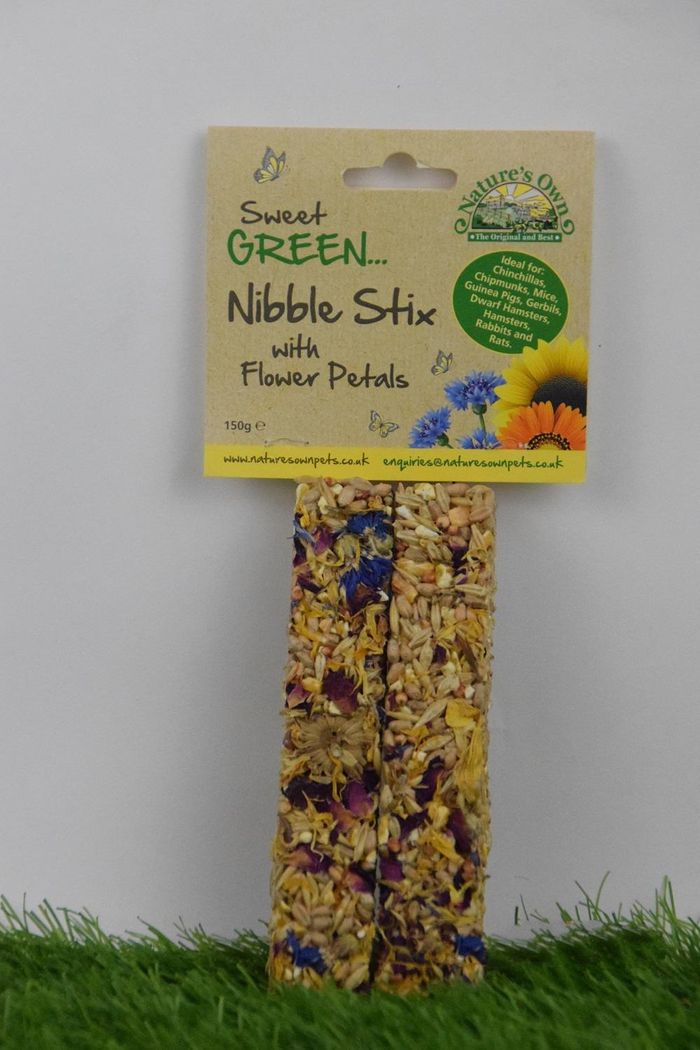 Nibble Stix
We have introduced three varieties of Nibble Stix to our Sweet Green range, Apple & Strawberry; Carrot & Dandelion and Flower Petals, each one is packed full of nutritious, natural ingredients small animals are sure to love. These baked treats have been developed to encourage gnawing to ensure good teeth health, they also provide an excellent relief to boredom and will keep animals interested for several days.
These treats should be hung up individually and fed alongside a balanced diet, ensuring the fresh water is available at all times.
These are sold in packs of 150g which include two Nibble Stix in an outer box of 20 of a single variety.