18 Jun 2019
Urine Control Spray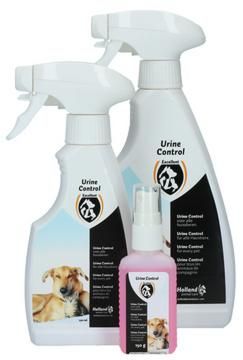 Urine Control Spray
The strong approach to remove urine stains and urine smell. Urine Control is especially developed to solve the urine of pets with ease and to fade the urine smell. This way pets won't urinate two times on the same spot. Urine Control should be used daily in the house and pet accomodation.

Urine Control cleanses, gives a fresh scent and lets inconveniences through the urine of dogs, cats and small pets disappear.
Urine Control contains a.o.: < 5% non-ionic surfactants, essential perfume and methylisothiazolinone.

Content
URIN0250: 250 ml
URIN0500: 500 ml
URIN0050: 50 ml