Vetfleece Laundry Bags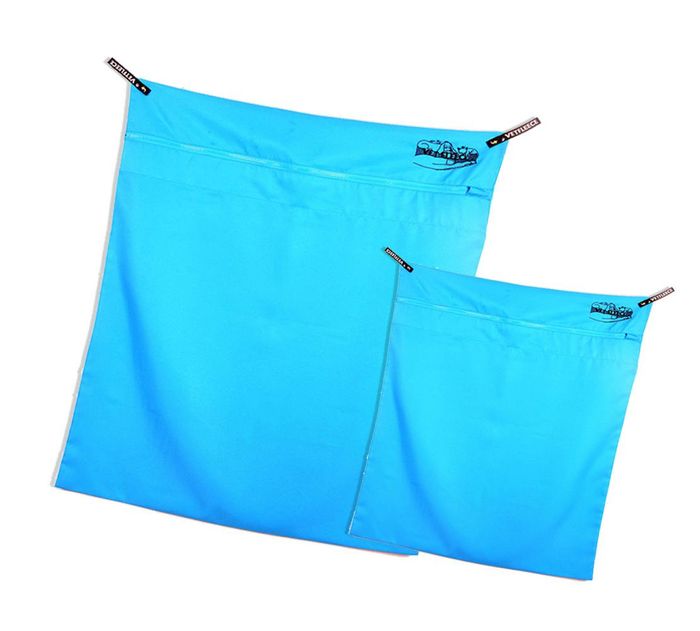 The Vetfleece Laundry Bag features a chunky zipped closure which allows you to not only wash Vetfleece but also other pet-related products including pet bedding, throws, pet towels, soft toys, collars and harnesses.
The bag acts as a filtration system for your washing machine, keeping it clean and safe from hair, fibre and other matter. During the wash cycle, the bag's hook and loop inner strip traps all pet hair and loose Vetfleece fibres so they can be easily removed by hand or pet brush. When placing your Vetfleece in the laundry bag we recommend folding it in half with the fleece on the inside, this avoids the fibre becoming attached to the strong hook and loop strip. The branded pop button hanging tabs have been added to make it easier to store and dry your laundry bag.
Available in two sizes:
Medium - 27" x 24" (70cm x 60cm)
Large - 36" x 28" (90cm x 73cm)