22 Sep 2019
Wilsons Premium Raw Frozen Dog Food - Made in Britain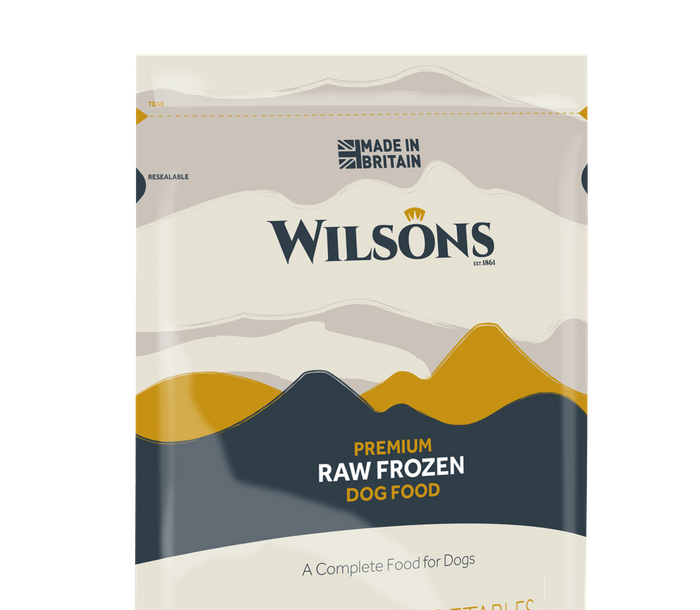 Wilsons Pet Food are thrilled to launch their new Raw Frozen range of dog food at PATS 2019 in Telford!
The Raw Frozen range was created as an equally nutritious range of meals for people who like to feed wet food but also as the perfect accompaniment to Cold Pressed food, for dogs who like to have a mix of both wet and dry. Raw is the perfect addition to your dog's usual Cold Pressed meals as the food breaks down at the same rate, meaning no upset tummies!
Their range of nutritionally complete food contains added vitamins and minerals to ensure that dogs are provided with a well-rounded meal. Ingredients are sourced from local produce as much as possible and will contain seasonal products local to their factories throughout the year, including pheasant and venison.
A few of the flavours they will be offering include Beef Hotpot, Salmon Medley, Pork Casserole, Lamb Tagine, Chicken and Vegetables and Turkey Dinner. Each meal will be in available in 500g resealable pouches.
The range launches at PATS Telford on 22-23rd September and will be available online and in select stockists shortly afterwards.