Working Dog Cold Pressed Dog Food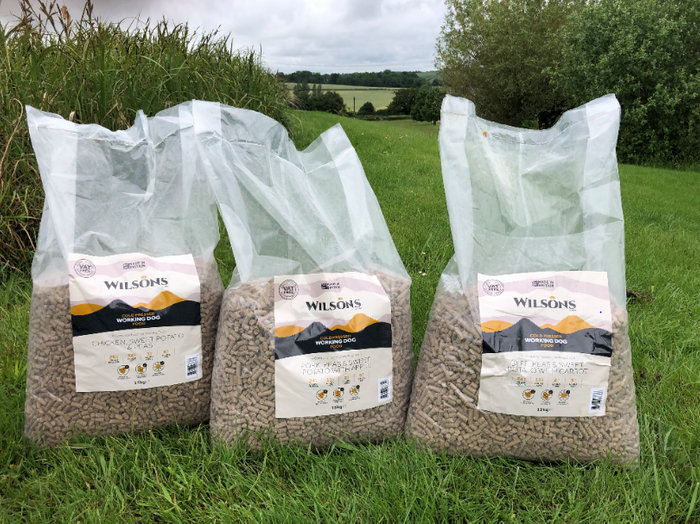 Wilsons Pet Food produce a range of 100% natural, minimally processed Working Dog Cold Pressed dog food in their purpose-built Scottish factory using single-source protein.
We have 3 different gain-free flavours available in 15kg recyclable bags, including Beef, Chicken and Pork.
By gently pressing at a low temperature, Cold Pressed dog food is able to retain its essential nutrients and also prevents bloating as it breaks down quicker than normal kibble. Not only this but our recipes use only quality ingredients which can help improve your dog's skin, coat and immune system.
Visit www.wilsonspetfood.co.uk or contact us today at info@wilsonspetfood.co.uk to find out more.