Yora Adult Dog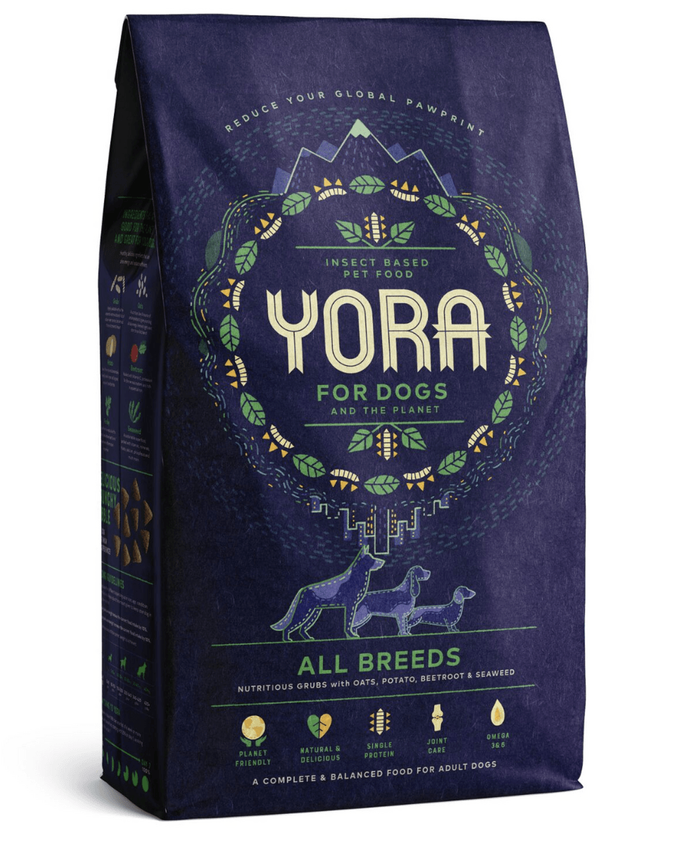 Not only are Yora's tiny kibbles of goodness totally irresistible to your dog, they are also much better for the environment than standard meat-based pet food.
These days, many of us are deciding to reduce the amount of meat we consume for environmental reasons or concerns about animal welfare, however, cats and dogs need animal protein to thrive, so YORA set out to find an alternative.
Hermetia illucens have just the right nutritional profile of protein, fats and minerals to allow your pet to flourish and YORA's clever chefs have combined them with superfoods like oats, beetroot, potato, parsley and seaweed. YORA tested 29 different recipes until every bowl was licked clean by their discerning taste testers.
No low-grade meat by-product or meat meal makes it into YORA's kibbles, meaning that there is only one animal protein source, grubs! Thanks to the hypoallergenic formula, YORA is also suitable for food intolerances, skin conditions, and delicate tummies.