Premium Natural Dog Treats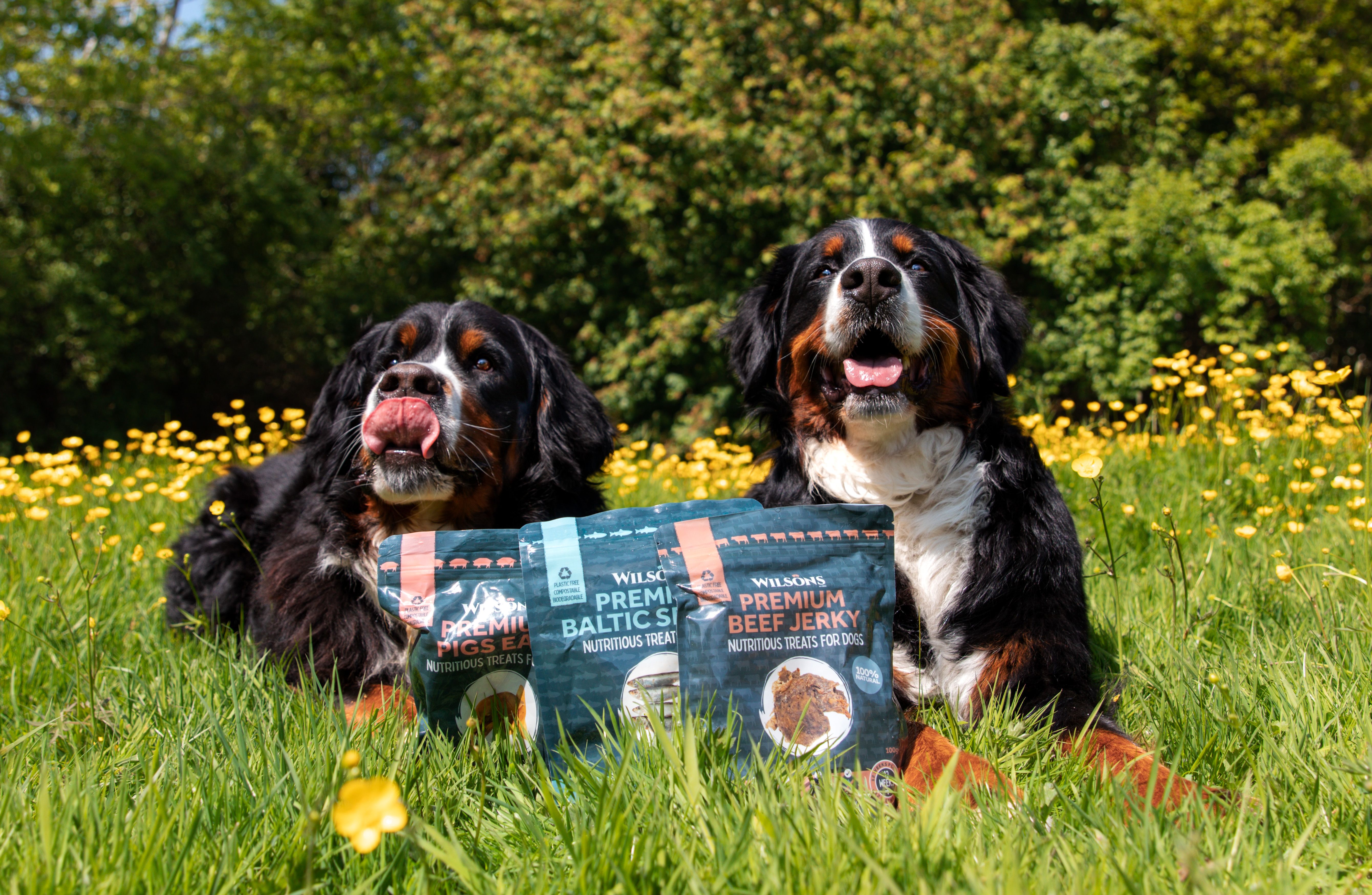 Our Natural Premium Dog Treats are all 100% natural where no two packs are the same. With a range of flavours including Pigs Ears, Beef Jerky, Baltic Sprats and Chicken Jerky, there's something for every dog.
Just like our cold pressed and raw food, our premium treats provide the very best for dogs. Selected for their wholesome, natural ingredients, our range of tempting treats means happy dogs, tummies and owners.
We're also keen to do everything we can to help reduce the plastic in our packaging, which is why we opted for an eco-friendly pouch. Our pouches are made from a biobased, renewable biodegradable material which is made from starch purposed from renewable plant resources. It's 100% plastic free, biodegradable and compostable.