New exhibitors join big-name brands at PATS Telford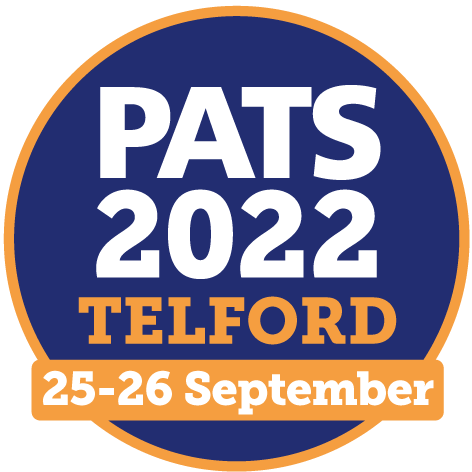 PATS Telford is the place for pet retailers to see a host of new and international exhibitors as well as the industry's big-name brands, all of which will be showcasing their launches over two action-packed days on 25-26 September 2022.
The UK pet industry has seen an impressive number of companies entering the market over the past few years and many of these new businesses have chosen the PATS trade shows as their launch pad.
Organiser Gordon Thomas said: "It's great to see so many companies exhibiting at PATS Telford for the first time. The fact the show has attracted so many new exhibitors is a clear indication it is an important place to launch products. Companies have been telling me they have lots of products to showcase, so visitors can be certain there will be plenty of things to see and do."
Exhibitors new to PATS Telford include: Accidents Happen, Durham Animal Feeds, Kikkerland Europe, Marnoch Pet Supplies, Milk & Pepper, Mr Slobberchops, Non-stop dogwear, Pippas Paws, Pup Pup Foods and Smoofl.
PATS Telford in September is the best place for pet retailers and garden centres to see the whole pet industry and all the latest products under one roof, with more than 200 companies and brands having already booked their stand space.
A full list of the exhibitors can be found at www.patshow.co.uk where visitors can register for free entry to the show.
As the excitement builds, a selection of PATS Telford newcomers share their thoughts on why they've chosen to exhibit at the UK's National Pet Industry Event.
Marnock Pet Supplies is a new distribution company launching on 18th July with the aim of bringing new products and companies to the UK. The company's Josh Kane said: "Exhibiting at PATS Telford seemed like a phenomenal opportunity in which to showcase our new brands and to give future customers the chance to touch, feel and talk to us in person."
It's a similar story for Pippas Paws, whose Natasha Dykes said: "We are a fairly new business and our products are in a few shops but we would love to see them in more retail outlets across the UK. We hope PATS Telford will give us the platform to connect with many more retailers."
Dirty Little Paws will be showcasing its unique doughnut-designed recovery collars at PATS Telford. "We want to grow our business through supplying independent pet shops and a friend suggested I take a stand at the exhibition where there will be a captive audience of eager buyers from the pet trade industry," said Kevan Marshall, of Dirty Little Paws.
Mr Slobberchops launched in January and the company's natural flea and tick products are now being sold widely throughout the UK in groomers, pet food stores and vet practices.
Rachel Loader commented: "Exhibiting at PATS is a chance for us to show off our brand to a wider audience, whilst launching our new and exciting product range 'Rollerdog' pocket-sized solutions for dogs on the go."
PATS Telford is also attracting international companies like Belgium company Smoofl. Managing partner David Molenberghs explained: "I visited the exhibition last September and was pleasantly surprised by the nice atmosphere of the show. I liked the fact that all stands were cosier and more accessible than most of the international fairs I've visited in the past. The UK is a huge and very interesting market for Smoofl so I have great expectations for the show."
Milk & Pepper is a French company supplying an exclusive range of clothes and accessories for dogs and cats. "The brand is well established in France and has started to develop its export activities in recent years," said Maxime Courant. "Milk & Pepper is really suitable for UK's market, and we're keen to showcase our products at PATS Telford."
Irish company Pup Pup Foods is one of the world's first functional, insect-based dog food brands, and managing director Hayden Smith revealed: "We are excited to be exhibiting at PATS Telford and look forward to speaking with wholesalers, retailers and buyers, and to promoting our exciting new products at such a well-established event."
Non-stop dogwear is a Scandinavian brand that has developed gear for active dogs and owners for over a decade. "Our presence is growing throughout Europe, and we feel it's time to market here in the UK and share our passion for an active lifestyle with dogs. PATS Telford provides the perfect platform to help us achieve our goals," said Jason Pascoe, sales representative B2B UK.
PATS Telford will also again play host to popular visitor attractions like The New Product Showcase, sponsored by pbwnews, and demonstrations and workshops from top dog groomers.
Parking is free at the Telford International Centre, and everyone will receive free tea and coffee, and a free show catalogue.
For the latest information on the show visit www.patshow.co.uk
Ends
Official pictures of PATS Telford 2021 can be downloaded by visiting https://stewartwrittle.dphoto.com/album/9c87fw
For more information contact Neil Pope at press@impact-exhibitions.com or on 07595 442601.